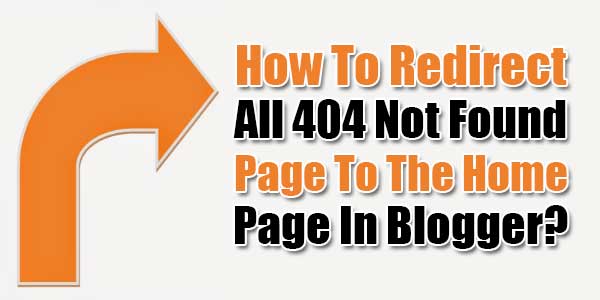 Generally it is very irritating when some reach internet and that they found of which link isn't a more are present. To deal with a such a situation Blogger team has now introduce a search desire feature to help optimize our own post in Google search. there tend to be several solutions to through which it will be possible to deal with such a position.
In addition to 404 problem page with full breadth layout. A component from the idea, you are able to redirect broken connect to other url that having related content material. So today we are about to share post to you all about how do most of us redirect our own 404 problem page for the home site with utilization of JavaScript. 404 problem page is usually appear only when any of your visitors come internet through virtually any mean, and that particular total link is just not existing. If you'll use this post of which, it will help your visitors to serve them a greater.Therefore, today in this article, we will learn How to Redirect All 404 Not Found Pages to Homepage in Blogger.
Automatic 404 Page Redirection:
1.) Go To Your www.blogger.com
2.) Open Your Desire "Blog".
3.) Go To "Setting".
4.) Go To "Search Preferences" To Add It.
5.) Now Scroll To "Custom Page Not Found"
6.) Now Copy The Below Code And Paste It To There.
7.) Click Save, Now You Are Done.
Sorry for the inconvenience, the page you are looking for has no existence. Wait few sec to go to out HomePage.
<script type = "text/javascript">
ERROR_Redirect = setTimeout(function() {location.pathname= "/"}, 1000);
</script>
Customization:
1000 is the delay time in microseconds. Anyone can change it. Changing the value to Zero (0) would redirect immediately without any delay.
Last Words:
This is what we have and shared in easy steps for newbies so that they can easily know how it works. Stay with us because we are going to share alot more about coding and make it easy for you. If you liked it then share it and be with us to get next awesome widget. If you have any problem then feel free to ask us. We will help you with what we can or have.