WordPress is a fast growing blogging platform and Blogger is going back on second but still we can make Blogger out from ranking as its word secong largest Blogging platform and first Hosted platform in blogging. So now in new era everyone want to control his thing fully so in blogging too but you cant controall everything in Blogger so your chose must be on WordPerss. But now the biggest question is for those who was on blogger and now want to migrate to WordPress because nothing is bigger then migration.
Now here we have a Plugin and very famous in WordPress who want to transfer there blogger blog via one click and it happens through this plugin. So now you can just move your fingers on some option and your whole Blogger blog will be on WordPress in few minutes. Now you just have to install a plugin in your WordPress bog and all your Blogger post with comments and also images that was uploaded to Bloger blog will also be transferred here too and will automatically change your all internal links to new WordPress links to avoid 404 errors on your internal links.
So now without any more preface, here comes directly to the tutorial and follow it to migrate your Blogger blog to WordPress.
How To Transfer Your Blog?
Step 1:) First of all you have to install "Blogger Importer" plugin from WordPress directory.
Tip: For Newbies: How To Install Plugin In WordPress Blogs?
Step 2:) Now go to "Tool > Import" in WordPress dashboard and click "Blogger".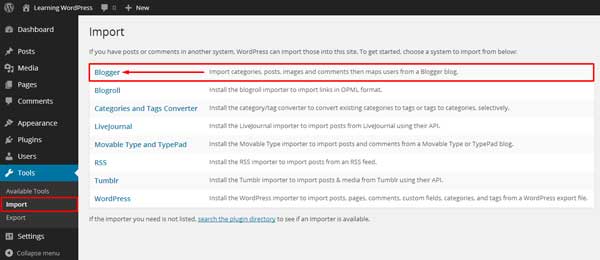 Step 3:) Now you have to click "Authorize" button.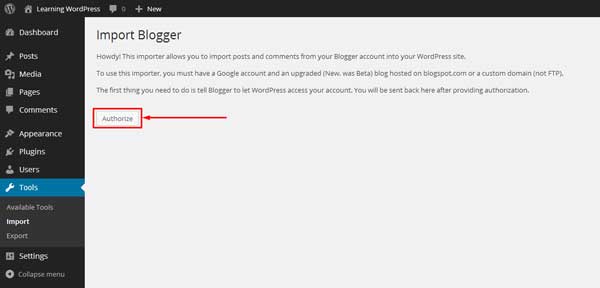 Step 4:) After click this button, you will be redirected to Google login page.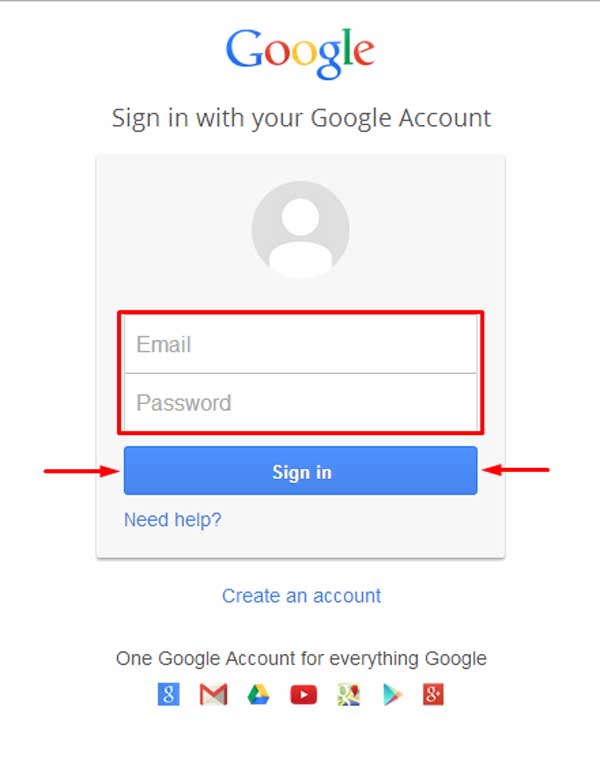 Step 5:) If you were not login before then you have to login above otherwise you will be here to allow access. Google will recommend you not to allow this but you have to do this and feel secure. Click "Allow access" button.

Step 6:) Now you will be again on WordPress dashboard and you will see all list of your Blogger blogs here with Blog Name, Blog URL, Posts, Comments, Images, Links, Action Button headings. If you are not getting all of your blogs then you have to click "Refresh blog list" to get all of your blogs here. Now select any blog that you want to import to WordPress and click "Import" button in front of that blog.

Step 7:) You will experience "Importing" button foe few sec or min if you have a large blog then you will see "Set Authors" button there in front of your imported blog so now click this button.
Step 8:) Now you have to change your imported blog posts author name as here you will see a list of authors of your WordPress blog so you can select any author to make him the author of your imported post. If you just installed your WordPress then you will be only one author. Now after selecting, click "Save Changes".
Step 9:) Now your blog is success fully imported. Here you have to click "Clear account information" button to secure your blogger account.
Step 10:) Now go to your dashboard and all post and comments will be there and also all images will be hosted on your WordPress too from picassa etc.
Secure Your Google Account:

After doing all above actions, Go to your Google Account Permissions and click "WordPress" first then click "Revoke access" button in front of that. Through this action, your Google account and WordPress account will be unattached again.
Last Words:
This is what we have and shared in easy steps for newbies so that they can easily know how it works. Stay with us because we are going to share a whole guide step by step about WordPress and make it easy for you. If you liked it then share it and be with us to get next tutorial. If you have any problem then feel free to ask us. We will help you with what we can or have.