Let me start this post with bad news: making money online is not as easy as some marketers want us to believe. And now the good news is that, although not easy, anyone can learn how to create an online cash cow if you are committed and ready to learn.
Initially, it used to be that only those who had products to sell could make money online; but, now there have risen a generation of tech-savvy individuals who have engineered more creative ways of making money online, including: affiliate marketing, creation of software and apps, online stock exchange trading, online games, and blog creation, among others. Nonetheless, blogging still remains one of the best ways of income generation. That sounds impressive, isn't it?

Rule One: Don't Take The Swindler's Word For It:
Every market place has its madmen. Certainly, every business has its own con artists too. The rule of the thumb is always this: when the deal is too good, think twice. Needless to say, most ads that insinuate that you can rack in millions of dollars within a few weeks in online blogging are cons at worst, and exaggerated at best.
In most cases, you are being asked to pay a small fee in exchange of magical software that will, literally, help your income charts to explode. Just be careful it doesn't cost you anything to be cautious. However, there are blogs that now generate between $500,000-over $1 million monthly, but those are the exceptions.
As a starter, expect the progress to be snail slow, but with consistency, you'll start reaping the fruits. Affiliate marketing is another gold opportunity only if you have what it takes to be a successful affiliate. Sometimes it is hard to tell the real deal from the hype.
Rule Two: Procrastinate At Your Own Peril:
I know you already know this but there is no harm in repeating what you already know. From my own experience, there are blogs I wished I had started 5 years ago at the time I was still holding internal debates on whether to start them or not.
When it comes to online business or blogging, procrastination is your cardinal enemy. Start immediately the moment you have an idea on what you want to write about. Whether it is a blog you want to start or a post you want to make on your existing blog, it is important to hit the iron while it is still hot.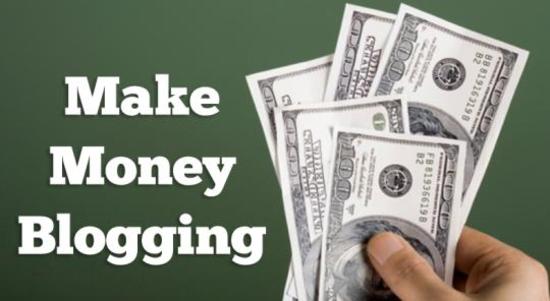 Rule Three: Create Scintillating Headlines:
Remember readers are not coming to your blog to read for their exams, therefore, they are not compelled to read your posts. The only favor you can do for yourself is to make them want to read your blog posts without them having the feeling that they are wasting their time.
The subject matter in the posts must also add value to your readers. In other words, while your headlines should be sizzling, the body of the post should have steak. It is equally disgusting to create sizzling headlines with fluff content in the body of the post.
Rule Four: Be Proactive:
You are certainly not going to create a blog and paste posts into it and leave it at that. If you must be reminded, you blog is only a grain of sand in the sea of other online blogs and websites. Your work as a blogger is twofold: you must act as a manufacturer and a marketer at the same time.
You must shout to the world and inform it of the existence of your own grain of sand. Anything that will inform the people that your blog exists will do. Employ whatever strategy you feel is best, but make sure that your efforts are not going down the drain.
Rule Five: Don't Ever Imagine You've Known Everything:
As far as technology-particularly online business-is concerned, nobody will ever know everything. Even the superstar bloggers are always learning something-don't make yourself an exception. There is always room for improvement.

About the Author:
This guest post is written by Adam Prattler, a contractor from SingleHop and currently running his site at www.post-me.org