Tips on Surviving Penguin Update:
While there are people who welcomed the new Google update, there are those who were angered by it. Google Penguin is designed to eliminate blogs and sites that use SEO black-hat tactics like:

Keyword stuffing.

Fraudulent doorway pages.

Too much link building.

Publishing of irrelevant web content.
Therefore, if you are one of those people who have been affected by Google Penguin update, you will find this article quite an interesting read. To find out more, keep reading to the very end.

Recovering from Penguin Update:
While there are so many things that have been said in regards to recovering from the recent Google update, the most important thing that you need to keep in mind is publishing of excellent and relevant web content.
But the million dollar question is, "How do you publish blog and site content which is not only friendly to Google, but other market leading search engines?" Listed below, are a couple of things that you need to bear in mind when developing contents for your blog or e-commerce site:
#1: Utilize Keywords Only When Necessary:
Keywords are marvelous, especially when it comes to generating targeted traffic. Nonetheless, you need to exercise caution so as not to overuse keywords. Excessive use of keywords basically implies spamming. For example, you do not have to constantly mention in your blog or site content the key phrase "great content writer". In addition to failing to rank well for the targeted phrase, you will also be penalized by Google and other search engines and as such eliminated from the ranking for that particular keyword. When using keywords, only apply them in instances where they are bound to make some meaning or impact. Rather than concentrating too much on keyword optimization, shift your attention to adding value and quality to your content.
#2: Social Buttons:
Nowadays, when creating content for your blog or site, you need to keep in mind market leading social media sites. It is important that you make it easy for visitors to your blog or site to share the contents therein without necessarily leaving your page. By doing so, you will not be relying solely on Google to generate organic traffic to your blog or e-commerce site. The key to encouraging visitors to your blog or site is creating compelling and catch headlines. The content published on your blog or e-commerce site should be able to provide information to the visitor within the first 5 seconds.
#3: Meaningful Resources:
Not so many people are talented when it comes to publishing high-quality content. The content published on your blog or site should be able to provide useful information. Content is the only way through which you can communicate with visitors to your site. The fast and easy way to chase visitors from your site and become a victim of Penguin update is publishing low-quality contents.
In addition to the above tips, you should also create some time for guest blogging. This is where you create content for other blogs and sites.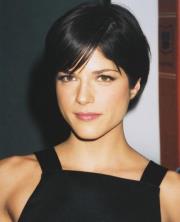 About The Author:
Annie Hinstala is a content writer at Examskey. ExamsKey is the brand who provide up-to-date study material on different certification exams like
CCNA 640-802 Exam
and
CCENT 640-822 Exam
.