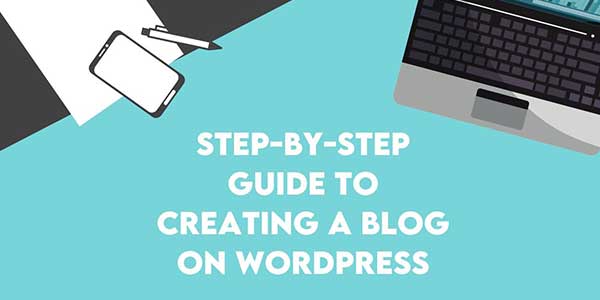 Do you want to create a blog on WordPress? Well, you have landed in the right place because here in this post, we will tell you about the complete process of creating a blog on WordPress.
Blogs are an important part of a digital marketing strategy, but it is not easy to start a new blog, especially if you don't have any prior experience.
Our step-by-step guide has helped thousands of readers across the globe, so we suggest you read this post until the end, even if you don't have any technical knowledge about WordPress.
The process discussed below is simple and can be followed by newbies and experienced people.
Complete Guide To Creating A Blog On WordPress!
Continue reading the steps and create your very own blog in virtually no time at all:
Step 1: Choose The Name & Platform For Your Blog
The first important thing you need to select is the name of your blog, also known as the domain name.
The name of your blog or the domain is its address on the web. You have to select the name that actually goes with your blog's niche.
Choosing a name that doesn't inform users about your blog's nature or category will be valueless.
Once you have selected the name, you must make sure that you pick the right WordPress platform.
There are two major platforms for blogs; the first one is wordpress.com and the second one is wordpress.org
Both of these are best in their own ways but know that wordpress.org is considered best for new bloggers as it is more convenient.
WordPress offers hosting services. You can get hosting from WP, or you can also get it from other premium hosting providers.
Step 2: Install The WordPress Software
One of the reasons why users prefer using WordPress is because of its easy installation and management.
There are many tools you can find online that can help users automatically install WP.
You can also install it manually, but it is a bit technical for a new user. You have first to download the program and then run it on your pc; after that, you can create directories.
You can avoid this manual procedure by using the best tools:
Some of the top-rated tools to install WP locally include:
Local by FlyWheel
Desktop Server
XAMPP
Vagrant
Step 3: Select The Best WordPress Theme For Your Blog
Starting an attractive blog is considered very easy just because of the prebuilt themes offered by this platform.
You must know that your blog's appearance and visual design will be controlled by the WP theme you select.
The basic design you would get after installation would not be appealing, so you need to select the most intriguing visuals.
You can find more than thousands of predesigned WordPress themes on the dashboard.
On the dashboard, you will find the 'appearance' tab. Click on it and visit the themes.
You have to select the theme that goes with your blog's nature.
After selecting the most effective option, you can install it.
Step 4: Create A Blog Post On The Content Management System
Now that you have completed the initial blog creation process let us guide you on creating a new post with the WP content management system, also known as CMS.
Add A New Post From Dashboard:
You will find the 'Posts' tab on the WP CMP dashboard. Click on this tab and select the ADD NEW option.
A new template would open up on your screen. You must add blog content, including text and images, to this template. You cannot only add content but also format it with the content manager.
Add The Blog Content:
Now when you are on the canvas or template, you will see a big text box. In the box, you would first have to add the title of the blog post.
You can use online headline analyzer tools for bloggers to create the most appealing heading.
An important point that you must note is that each and every post you add to your blog site should be relevant to its niche.
After adding the title, you have to write down the main body. You can type content from scratch, or you can also paste it from Word/Docs or wherever you have saved it.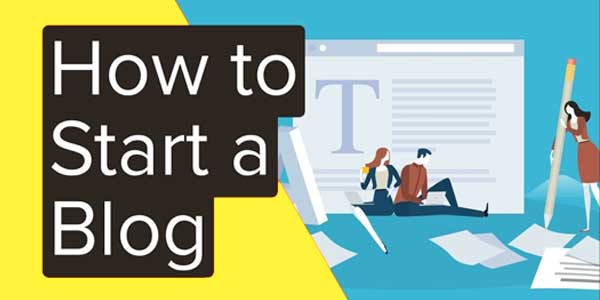 ***Bonus Tip***
The content you add to the post should be free of plagiarism and all kinds of human errors.
If you don't have much experience in content writing, then you can also take help from the online rephraser tool.
The sentence rephraser can be used to restate already written content in a new style and tone.
The content generated by the paraphraser would be easy to understand by the readers.
You can also use the tool to repurpose old content that no longer gets engagement.
Upload Relevant Images:
If you want to make your blog interesting and engaging, then you need to add images to it. Users visiting the web today are not interested in reading textual content.
They are more interested in reading blogs having strong visual aid.
By adding images to the post, you can easily increase the engagement rate by more than 50%.
You can easily add images by using the 'upload' option in the top header of the dashboard.
Format The Post Professionally:
No one is interested in reading content that has no format.
Creating a big passage would only increase the bounce rate of your blog site, which is why experts recommend that you must always format the post before submitting it for indexing.
You have to create small passages with crisp sentences in them.
The passages must be divided into multiple headings and subheadings.
Adding headings, subheadings, bullet points, and infographics would help readers navigate through the post without reading it in detail.
You can engage readers quite easily by creating the most interesting headlines for your post. Headings can be added by using the header tags in the formatting box of the CMS.
Preview And Proofread The Post:
Once you have completed the blog post, you can use the preview option and see how the post will appear on different devices, including mobiles, tabs, and desktops.
The preview can be seen in a new tab. Now other than seeing the visual aspects of the blog, you also have to read the content and identify any possible errors.
The content should be free of all sorts of human errors.
Conclusion:
Here in this post, we have mentioned the complete steps using which you can start a new blog with WordPress and create an intriguing post for your readers.
If you want to know how to create quality blog content on WP, then follow these tips cum steps:
Choose an interesting topic
Get relevant keywords
Create high-quality content
Check plagiarism and errors
Add images
Optimize the post for google
Add links and calls to actions
This is how easy it is to create a unique and fascinating blog post.
You can find each and every option, tool, and plugin on WordPress which can help you create, proofread, format, and optimize a new blog post!