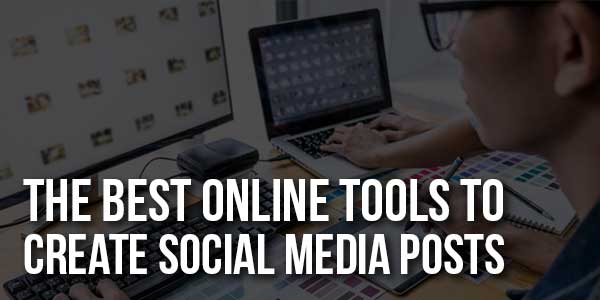 If you're looking to add a photo or image to your social media posts, the best online tools for this task are many. While Snappa and iPiccy are the most popular and widely used tools, there are also others out there that can help you create a more unique visual. For example, you can use PicMonkey to create an image with various filters or PlaceIt to create a picture with text.
Snappa:
If you're tired of trying to make a photo or graphics in Photoshop, consider using an online design tool such as Snappa. This tool is designed to help you easily create professional-looking social media graphics. Its free plan offers 100+ templates, unlimited downloads, and access to 3 million stock photos. You can even upload your files. If you want more control over your design, upgrade to its premium plan, which gives you priority support. Another alternative to Snappa is Canva, a well-known graphic design platform. Unlike Snappa, Canva has a vast library of icons, templates, and vectors. Its suite of features makes it an excellent choice for social media posts.
This tool has a free plan that includes the same design resources as the paid version. It also allows you to choose from over 34,000 templates, an excellent feature for non-designers. Moreover, you can edit these templates using its drag-and-drop editor. You can also upload icons and images to add your flair. Despite Snappa's usefulness, there's no substitute for good design knowledge.
Regarding social media graphics, Snappa is a good choice for beginners. The simplicity of the software's interface and a library of templates make it easy to use, even for those with no design experience. The site offers a free account and Pro and Team subscriptions for teams of five or more users. It also provides a customizable font uploader and simplified background remover. The tool can even help you resize social media designs.
iPiccy:
There are many benefits to using iPiccy to create your social media posts. It's an easy-to-use image-editing program that layers graphics like Photoshop. You can resize and rearrange pictures in any order and create resizable vector shapes. You can also create social media graphics from quotes or images. BeFunky, a popular iPhone application, also allows you to resize and edit photos.
iPiccy offers an easy-to-use interface and an array of advanced editing tools. The editor allows users to clone specific portions of images, adjust RGB channels, apply filters, and more. It also lets users display their work on Facebook and other social networks. For example, users can connect to Facebook via their iPiccy account to upload photos. For now, it only supports PNG and JPEG image formats.
Pablo offers a vast collection of royalty-free images, a text editor, and templates for creating social media posts. Pablo is a good option if you want to create social media graphics but don't need to post images directly to your account. iPiccy's photo editor features a variety of basic and advanced tools. The tool's social media templates are easy to customize, and it is easy to find templates for the most popular social media sites.
PicMonkey:
PicMonkey is an easy-to-use platform that allows you to create your designs. Its easy-to-use tools include customizable templates and free stock images. You can also upload your files to use on the site. Its user interface is simple, with editing tools organized into several thematic tabs. Users can easily switch between these tabs from the left-hand side of their computer screen.
Besides providing the essential editing functions, PicMonkey also has advanced options. It lets you edit selected areas or objects and background remover. It also gives you a wide range of options for applying makeup like eyeliner and lipstick. You can also choose from hundreds of pre-made designs. After you've created your social media posts, you can share them on various social networking sites.
Both Canva and PicMonkey offer a variety of college options. The significant difference between the two is the size of the images. While PicMonkey offers more college options, Canva allows you to select only specific photos. Remember that Canva provides more resources and assets when choosing between the two. If you're looking for a more straightforward way to create social media posts, PicMonkey is the tool for you.
Canva, Adobe Express, and PicMonkey allow you to create beautiful and professional-looking images for social media. They are easy to use, but Canva and Adobe Express have more features than PicMonkey. Unfortunately, both offer a free version, and PicMonkey doesn't. If you want to make your social media posts without paying, however, PicMonkey is your best option. Its free plan can also help you save money.
PlaceIt:
PlaceIt is a fantastic tool for creating social media posts, whether you're a beginner or an advanced user. Even if you have no design skills, you can use the thousands of pre-designed templates to create engaging content. While these templates are generally high-quality, they're not always the correct size. Then again, you can always add your own.
It's easy to create an impressive-looking social media post using Placeit, and you can even add new elements to the canvas. The process is somewhat more complicated with Canva, but it's still simple and intuitive. You can even create a video, which is a nice feature for some users. Placeit offers hundreds of templates for creating social media videos. And the software also integrates with some of the most popular social media platforms, including Facebook and Twitter.
The paid version of Placeit does have a few limitations, but if you're a beginner, it's probably the best tool for the job. It allows you to create your own branded merchandise without any design skills. Moreover, the free version lacks features and customization, but it's worth the money for eCommerce marketers who need to create branded products.
Canva:
The Canva design tool is free, easy to use, and available on mobile devices. Users can easily create social media posts with numerous premade templates and objects. The interface is intuitive, making it easy to navigate and design visually appealing content. The tool offers plenty of features for both paid and free users, including the ability to import images from outside Canva. In addition, it has customizable design templates and many tools to create marketing and advertising graphics.
The Resize tool on Canva's editor interface makes it simple to resize a design for use on social networks. Users can see its dimensions in pixels by hovering over a preset option. They can be repurposed as Facebook post images or YouTube video thumbnails.
Another advantage of Canva is its ability to manufacture various physical products. For example, the Print products section offers a wide range of t-shirts, postcards, business cards, and even hoodies. Although these options are a nice plus, they are expensive – a t-shirt can cost around $25. However, if you want to take advantage of the product manufacturing option, it's best to purchase a premade design kit and use it for other purposes.
Email:
Have trouble coming up with exciting ideas for your social media posts? Email is one of the best tools for creating social media posts online. You can use its drag and drop feature to customize designs. It also offers hundreds of templates and fonts for you to use. And with its animated templates, you can make your posts look like they were created by a professional. In addition, it easily lets you save your designs to your computer so you can access them from anywhere.
Similar to Canva, Easil allows you to design your social media graphics easily with drag and drop ease. You can use the tool to create graphics for your Facebook page, podcast, Pinterest, or blog posts. It comes with 1000s of professionally-designed templates, making it an excellent option for content creators. In addition, Easil will streamline the content creation and help you keep a consistent publishing schedule.