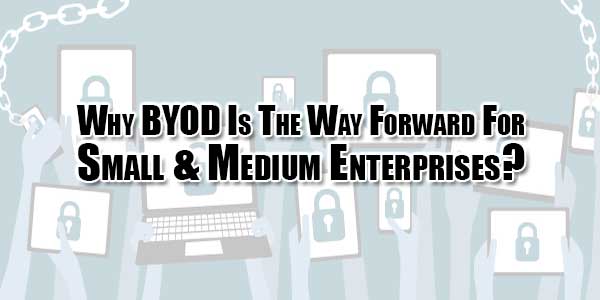 Small and medium enterprises (SMEs) play a vital role in the GDP of emerging economies. According to a World Bank report, formal SMEs contribute about 33% of the GDP. The report also goes onto say that 45% of employment is offered by such enterprises.
With SMEs creating 4 out of 5 new positions, the infrastructure needed to sustain such workforces can considerably chip away at the profit of the organization. The major spends of this infrastructure go in building the IT estate of the organization that the workforce can use to continue business as usual. BYOD or Bring your own device seems to be the most feasible option in such scenarios.
Gartner Says:
According to a Gartner report, 50% of employers will have to have BYOD policies in place for their employees by 2017. The benefits of using mobile applications are far too many to disallow employees from bringing in their devices to work. More often than not, safety was the biggest impediment to BYOD, but with anti-virus policies and IT safety protocols in place, the cause of this reason has been weakened.
Gartner defines Bring your own device (BYOD) as an alternative strategy allowing employees, business partners and other users to utilize a personally selected and purchased client device to execute enterprise applications and access data. Typically, it spans smart phones and tablets, but the strategy may also be used for PCs. It may include a subsidy.
IT Spends To Increase:
Another report by Gartner predicts that the worldwide spending on IT estates is going to grow to $3.5 trillion in 2017. With SMEs already trying to streamline their budgets and reign in their expenses, allowing employees to use their own devices and other IT assets makes for a cost-effective and optimized solution. Not only does you workforce enjoy working with a wider range of software and applications, but they also get to use a software of their choice. This helps them deliver an end-product that is superior.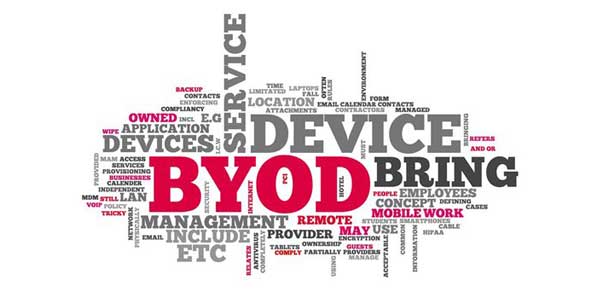 Bespoke Assets:
With more and more employees asking to be offered comfortable environments to work in, allowing them to use their own devices is a big step towards offering them that. While enterprises offer a suite of software across their organizations, some employees may be comfortable using another kind of software. By putting a BYOD policy in place, you are letting your team use the technology that they are not only comfortable with, but excel at as well.
Ending Storage Scarcity With IoT And Cloud:
Needless to say that physical storage options are slowly becoming redundant, owing to the increasing acceptability and accessibility of storage options on the cloud. But, also the fact that users store files locally, causing them to become hard to access in the future. Having a common storage file like a centralized cloud storage facility that can be accessed by multiple devices can surely help alleviate such issues.
Benefits of BYOD:
"BYOD strategies are the most radical change to the economics and the culture of client computing in business in decades," said David Willis, vice president and distinguished analyst at Gartner. "The benefits of BYOD include creating new mobile workforce opportunities, increasing employee satisfaction, and reducing or avoiding costs."