You might have searched for the mockup tools if you are a web developer to preview your template on different kinds of devices. You can preview your web template on a laptop, tablet, mobile or smartwatch with mockup generators.
There are many laptops, tablets and mobile devices available in this world. Taking a mockup image on iPhone, iPad or Mac are attractive ways to showcase your pictures. Especially this will be eye-catching for personal photos and website themes. Creating a mobile mockup is an easy task when you have image processing tools like Adobe Photoshop. But these are premium tools and need dedicated installation on your PC or Mac. What about creating mockups online?
That is also for free!!! Here are 5 free mockup generator tools to create device mockups based on URL or image.
Why Mockup Generation Is Needed?
There are purposes for using mockup tools:
Many mockup tools offer to view a webpage on multiple devices at the same time. This can be very useful for testing the responsiveness of the webpage to make sure all elements are working correctly on all devices.
You can download the mockup image and use it for your design purposes.
Finally, you can use these tools for fun and sharing purposes. For example, you can take your own picture inside an iPhone frame and post it on your Facebook profile.
This is our favourite tool to generate the mockup on predefined templates.
MagicMockups let you take a screenshot of your responsive website on a laptop, tablet and mobile in a real-life environment. You can either upload your website screenshot or let MagicMockups capture the URL. MagicMockups is free for both personal and commercial use. Have a look at MagicMockups. Click on the download button and select the size of the image to generate the mockup. The mockups can be downloaded for free but consider donating to the author if you are going to use them for commercial purposes.
Mockupphone.com allows you to generate mobile mockups. First, choose the device and upload your image to generate the mockup. You can download the mockup for free by right-clicking and saving it to a local drive. Or subscribe to their newsletter and download the image.
Am I Responsive showcases your website on Apple devices like iMac, MacBook, iPad and iPhone. Just enter your URL in the input field and press Enter key to get a preview of your website on various Apple devices. Then you can take the screenshot with the "PrintScreen" button or screenshot-taking software.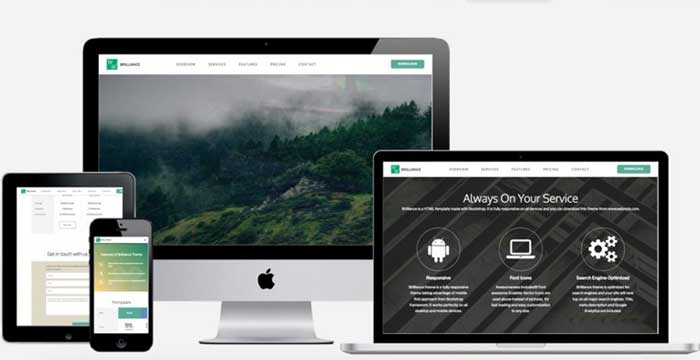 Multi-device website mockup generator lets you create the mockup of your website or web template on Apple devices including Apple iMac, MacBook, iPad and iPhone. You can move the mockups & arrange them as you wish, you can also hide the mockup device which you don't need. All you need is to enter your URL and click the "Generate Mockup" button to get the preview. You can also use your localhost URL. Check out the Multi-device website mockup generator. Again you should have a proper screen grabber tool to take the screenshot from the browser. Both Am I Responsive and Multi-Device Mockup Generator tools are meant for testing the responsiveness of your site online on different devices. Both tools do not offer a download button and you can scroll through the webpage on individual devices lively on the screen.
Mockuper is another free tool that allows you to convert your existing photos to mockups based on the predefined templates. There are 150+ templates available with different image sizes. You can choose the template and upload the image to see the live preview. When you like the mockup, simply click on the download button, choose the size and save the mockup image to your local drive.
Last Words:
This brings us to the end of this extensive list of some of the best mockup generator tools out there. As you can see, I have included both web-based and desktop mockup free generator options that you can try. Out of them, Wondershare Mockitt would be a preferred pick for both experts and beginners alike. You can use it by visiting its website or by downloading its desktop application. Also, the application is available for free and will let you create all kinds of mockups on the go.