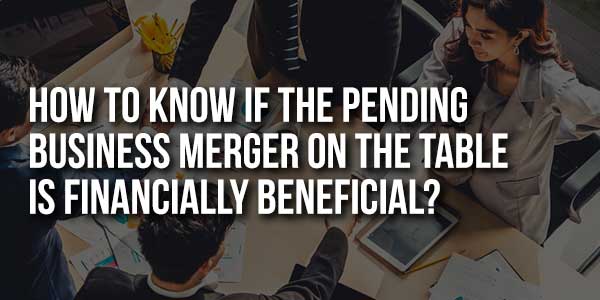 Business mergers can benefit both parties financially. However, not all mergers produce positive results. Before signing on the dotted line, you need to know whether the deal on the table will end up profitable for you. Here are some ways to know if the pending business merger on the table is financially beneficial.
Research The New Company:
First, you should research the new company. The parent company should have a long-standing track record of success. You don't want to see recent bankruptcies. You also don't want to do business with a company regularly dropping in value on the stock market. Furthermore, the parent company should be large enough to take on the merger (50% larger or more).
Evaluate Timing:
Timing plays a large role in the success of your merger. At the time, is your business evaluation representative of its worth? How does the stock market look at the moment? Is the buyer motivated at this time? Are you motivated to sell at this time? You should evaluate the timing to determine that the merger is taking place at a good time.
Consult A Fairness Opinion Valuation Firm:
It can be difficult to accurately determine the fairness of a particular merger. There are countless different variables to consider. If you fail to consider one aspect of the deal, you may not see a serious flaw in the plan that could cost you a lot of money. Get an objective opinion from a third party by enlisting the services of a fair opinion valuation firm. The firm can examine the details of the deal to give you an evaluation of its fairness.
Get Legal Counsel:
Business merger contracts get complicated. Even standard legal documents contain information that can save or cost you a lot of money down the road. Don't assume that you understand everything. Get legal assistance. A lawyer can look over the documents with you to explain them and point out important details. When you understand the contract, you will be sure to move forward with the right business decisions instead of potentially breaching the contract unknowingly. The lawyer can also warn you about particular clauses that you may want to reconsider before signing.
A business merger can be the best decision for you and your company. Of course, you want to ensure you're getting a good deal. These tips should help you determine if your business merger is financially beneficial for you.