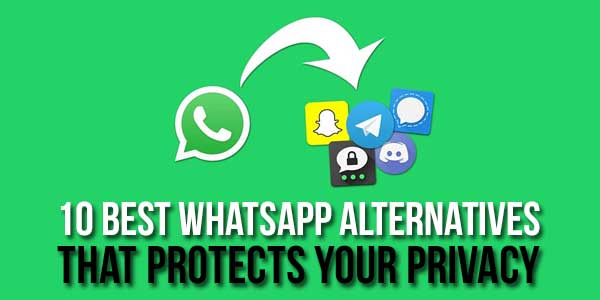 WhatsApp is also formerly known as WhatsApp messenger, a free multiplatform messaging and voice-over-IP (VoIP) owned by Facebook. It allows users to send messages and provide facilities to make voice and video calls globally. WhatsApp is a popular app that every individual prefers to connect with the world globally.
WhatsApp application runs over electronic devices like a mobile phone; it is accessible on a desktop computer as long as the user's mobile device is connected to the internet connection. To operate the application needs a cellular mobile telephone number to sign up.
The application was launched in January 2009 in California by Brian Acton and Jan Koum, the former employee of Yahoo; following in august 2009, WhatsApp 2.0 was released on the app store for iPhone. Later on, Brian Acton convinced five ex-worker of yahoo to invest $250,000 in the seed funding in October 2009. Later in august 2010, WhatsApp was claimed to support the Android OS application. With the advancement in technology, the competition was growing eventually, yet its 2021 WhatsApp is continuously developing and evolving to serve customers with a better user experience.
WhatsApp Security and Privacy:
WhatsApp was initially facing some backlash for the lack of security and encryption. Encryption was first featured in May 2019, but in April 2016, end-to-end encryption was implemented entirely after two years of process. According to statistics, around 1 billion people use WhatsApp actively while sending 65 billion messages per day. But recently, many security concerns and malware threats were introduced that eliminates public privacy and kept security at stake, which raises the need for WhatsApp alternatives to offer service to the potential audience. Here are the few security concerns people are facing due to WhatsApp:
WhatsApp web malware
Unencrypted backups
Facebook data sharing
Hoaxes and fake news
WhatsApp status
10 Best Whatsapp Alternatives That Protect Your Privacy:
Over the years, WhatsApp is the top in downloads charts for Android and iPhone; this Facebook-owned messaging app has always prioritized users' needs and recommendations. New features and functionalities are updated every few months to provide a better version of the user experience to the potential audience. However, the last update faces vast criticism from the users globally. The app shared about privacy policy where the data and private information of the device are collected; this decreases the trust level of the audience who are now seeking WhatsApp alternatives. Here is the list of top WhatsApp alternatives applications that protects your privacy and security:
1.) Telegram Messenger:
According to a mobile app development company, telegram is one of the strongest competitors of WhatsApp and the best WhatsApp alternative for the user that provide complete privacy and security to the audience. It is a user-friendly and closed-based application that restores user data assurance.
Key Features:
Like WhatsApp, telegram offers Live location & proximity alerts.
Telegram focus to provide better experience and personalization. That's why it allows users Custom themes to change app interface according to their respective.
It also provides Chat folders.
Moreover, it also provides Unlimited personal cloud storage for a better user experience to leverage new customers and increase the download rate of an application.
2.) Signal Private Messenger:
Signal foundation has released signal private messenger as a WhatsApp alternative for the user to experience better application that secures user privacy by offering end-to-end encryption. This is available in both Android and IOS. Moreover, it's especially popular with a journalist as it allows to converse privately.
Key Features:
Signal private messenger have In-app Payments functionalities for users to provide advanced and straightforward services.
It also provides Proxy Support.
Signal private messenger provide personalization and customization by offering Chat Wallpaper.
It also provides Data Usage Options (Wi-Fi & Cellular) and Incognito Keyboard.
It allows users to View Message Details.
Moreover, it offers users Group Link or QR-code function for a simple functioning process.
3.) Discord:
Discord allows engaging globally; it shows a diversity of servers from education to entertainment. It is available on IOS, Android, Windows, macOS, Linux and the web for free of cost.
Key Features: 
Keyboard Navigation FAQ.
Video & Screenshare Updates – Multistream and More!
Tabs to Android!
Video Calls.
Reduced Motion Setting.
Go Live and Screen Share.
Custom Status.
4.) Kik:
Kik is one of the coolest and innovative WhatsApp alternatives that allow anonymous texting to eliminate the need to share numbers. Moreover, Kik has a unique and exciting feature that will enable users to have bots to play games like quizzes and cover the latest news.
Key Features:
It allows the user one to one chatting, send messages, gifs, etc.
Enable access to Group chat.
Anonymous chat.
Promoted Chats allow users to follow and chat with different brands in music, entertainment and more.
5.) Snapchat:
Snapchat is my personal favourite WhatsApp alternative, which is fun and easy to operate; it is most popular in the leading generation as it allows different unique features. Moreover, it informs you when someone screenshots the chats or even your post for safety and security measures.
Key Features:
Snapchat is a social media platform and the best WhatsApp alternative storytelling application.
The application provides interesting features known as SnapMap is an easy way to see where your friends are and what they're up to.
It allows consumers to Custom Stories according to their preference.
Provides Geofilter from your Phone.
Moreover, it's an app with features like Voice Filters, Tint Brush etc.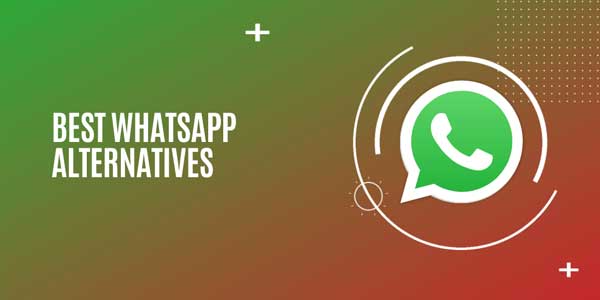 6.) Skype:
Skype is operated and managed by Microsoft; it is an original voice and video call application widely used by organizations and firms to communicate as it has no limit for adding people in group calls or chat.
Key Features:
Skype is one of the best WhatsApp alternatives that allow Audio and HD video calling with Smart messaging.
It also permits consumer Screen sharing.
It allows the user to make phones, and it permits Call recording and Live subtitles.
Private conversations.
7.) Threema:
Three is the best WhatsApp alternative suggested by mobile app development services as it provides complete privacy to its potential customers.
Key Features:
Allow user to send text and voice messages and make voice calls.
It provides access to Share photos, videos, animated GIFs, and locations.
Moreover, you can access the Threema application on the Desktop.
8.) Viber :
Key Features:
Allows the user to Send messages, photo, video and file-sharing options for better functioning.
Allow user to Make Voice and Video Calls easily.
It also provides access for Group Chats and Calls.
9.) Imessage:
Being an Apple user, iMessage comes in very beneficial. It only works when you are texting to another apple user- if another person operates Android, the high-security application doesn't use it. And it requires a quality internet connection to perform well.
Key Features:
Imessage is one of the best services that are easy and fast to operate and even supports group messaging.
It also allows users to have access to GIFs and emojis.
Easy to send quick responses using tap backs.
It also provides function like Reading receipts.
Supports iOS media library for photo/video sharing.
10.) Line:
The line is a top-rated platform messaging app with a range of unique features and provides an end-to-end encryption system to users.
Key Features:
Like WhatsApp, the line provides Texts, Voice & Video Call to connect with your friends and family easily.
To make chats fun and the exciting line offers a wide range of Stickers, Emoji, and Themes.
The line also has options for OpenChat., Home tab, Timeline and Wallet for a better user experience.
Conclusion:
We hope the research help you to select the best WhatsApp alternative that provides complete security and privacy range to secure your data.