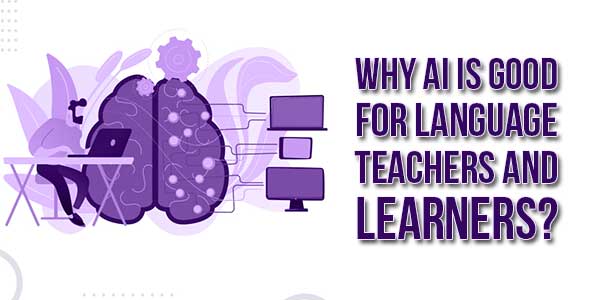 Artificial Intelligence is penetrating through our day-to-day lives and transforming the way we used to approach things earlier. Education and learning have also been impacted up to a great extent by this emerging technology where all possible solutions to personalized learning have been put into the approach. Using neural network capabilities along with AI-powered learning courses in AI tutor apps have produced several groundbreaking results before educators. They are making the best use of this technology to overcome some most common learning issues. Artificial Intelligence algorithms have provided a better way to deliver advanced learning solutions to learners where they can evaluate their development and can study anytime anywhere. The machine learning era has really much potential to satisfy the demand-based learning needs of people worldwide. This article is intended to offer some basic facts on AI and its importance in modern-day learning requirements and how beneficial it is proving to be both for teachers and learners.
Unmatched Recognition:
The best part of using AI in language learning is that it offers automated teaching solutions to learners where they are provided with an exact learning environment that best suits their learning capabilities. AI includes impactful recognition of gestures, faces, objects, handwriting, and speech recognition. It efficiently judges the emotional tone of the learner, facial features, voice modulation and several other critical aspects which can never be done so accurately by a human teacher. After getting a good idea about learners and their learning capabilities, the Ai technology helps to deliver language courses that are designed according to their required learning needs. The entire process is fully automated and there is very little scope for any mistake in evaluating regular performance and providing timely feedback. An AI-based private English lesson application allows need-based learning to individuals where they can access the best-modified language course available with several innovative learning resources.
Simplified Learning:
The potential of artificial intelligence has enabled teachers to offer personalized lessons through AI English learning apps. Reducing the time, cost, and frustration involved in language learning, the unique machine learning algorithm adapts in real-time to learner's behaviour, calculating strengths and weaknesses and then preparing completely personalized learning solutions to enhance their perception skills. The algorithm works effectively based on your current performance and suggests corrective ways for further improvements. If you have ever used any online vocabulary testing application, you will surely get to know the potential of AI technology in evaluating your performance based on words you are likely to get wrong than the right ones. AI-based apps like HeyCleo have already set a benchmark for various other language learning apps where it allows users to learn thousands of new words and based on their performance in vocabulary, the app efficiently develops further lessons for them.
Maximum Utilization Of Data Science:
Collecting learners' data on different language areas will allow teachers to prepare enhanced and effective practice and review sessions for learners. AI allows teachers to make efficient use of data science available to them and create personalized practice sets for learners by providing more targeted information on their areas of strengths and weaknesses. The artificial intelligence English tutor like in HeyCleo app uses all the data of a learner during the initial learning stage in encapsulating further topics. The team of data scientists, linguistics, and product designers work closely to formulate a better teaching methodology for the enhanced teaching-learning process. The AI-based HeyCleo app uses data science where the virtual teacher offers written instructions for every English topic in a native language selected by you. This enhances your perception level as you feel much comfortable in your native language to understand some most complex topics.

Offering Instant And Valuable Feedback:
One of the major advantages of using AI technology in language learning is that it allows teachers to provide instant feedback. Learners often have to wait a long after finishing their important test, and getting results after weeks makes it confounding for them to realize where, when, and how did they make those mistakes. AI-powered English teacher online app like HeyCleo provide instant feedback to its users where they get to know their mistakes then and there. Moreover, the virtual teacher also offers feasible suggestions for improving them in the future. AI technology allows teachers to pinpoint all possible weaknesses of a learner and design practical assignments so that a learner can overcome them effectively. Proper and timely feedback keeps of great importance in evaluating your performance and develops strategies for getting even better.
Ai Never Reprimands:
A severe admonishment by your teacher before the entire class may demoralize you very strongly and chances are there that you lose interest in the subject and the teacher becomes your enemy. This is what happens to most of the learners during their learning phase. AI technology can evaluate a learner's performance without even judging him. You never need to feel ashamed before others in AI-based learning. The artificial intelligence English tutor never criticizes learners for their poor performance. Rather AI has introduced a redefined role for teachers where they have to actively participate in learner's activities and provide proper guidance on their current performance and how to raise your level through offering some most innovative and effective learning tools.
Personalized Attention:
Language learning is something where most of the learners undergo a common problem and that is the inability or reluctance to express themselves clearly. In the beginning, learners often feel much conscious of what others will think if I asked this small thing? An AI-based English teacher online app like HeyCleo offers a virtual teacher who interacts with the learners in English. As there is no one to see you learning or speaking the worst English before your virtual teacher, you always feel much comfortable in addressing your issues and concerns regarding English topics and communication hurdles. This way, learners start developing a sense of confidence and start communicating in English following the guidelines offered by their virtual teachers, and then picking up the language, very fast.
Making The Content More Engaging:
The use of AI technology allows educators to provide a fresh, new, and personalized syllabus to their learners where they get interesting content that is developed according to their perceived level. Learners often lose interest when they find the same monotonous content for every topic. Apps like HeyCleo are known best to offer customized and innovative content that is designed according to learner's perception ability and is tailored in their native language. This allows them to comprehend it well and grasp some most critical concepts in the English language. Apart from it, AI also aids in providing engaging games, quizzes, and some other exploratory activities which bring out the best in learners by keeping them engaged in several creative activities. The AI-powered language learning chatbots are also proving to be an effective tool to make conversations friendlier and getting answered for multiple queries.
Artificial Intelligence is leading the education world with its growing use and potential to deliver a solution for every human error. The technology has to be explored up to a possible extent to design a more convenient and flexible platform for learning languages like English and various others.