People are now slowly and gradually adapting themselves to shop online, and this trend is evolving for the past so many years. It isn't surprising to see the evolution of unique e-commerce websites, thanks to an experienced Magento web development company that predicts such design trends in getting momentum by leaps and bounds.
The latest 2020 trends into e-commerce design are meant to redefine the way eCommerce stores have got closer to consumers. Such innovative trends help an e-commerce store to offer a great deal of personalization to work wonders on usability parameters.
Let us come to our main discussion that is highlighting the eCommerce design trends of 2020. Try to embrace as many trends if you want your e-commerce store to score high on user expectations.
1.) Visuals Of Products In Motion:
Advance visual design is one of the key trends the e-commerce arenas is out of being in 2020. It is all about being more dynamic than remaining static in the form of moving pictures.
Unlike the past when only static elements were used, today it is more about using elements that are dynamic in nature. The trend is surely grabbing attention with more and more e-commerce stores opting for visuals that are moving in nature.
2.) Layouts With Unconventional Grids In Action:
Amazon being the number one e-commerce brand in the world has made a square grid layout used by most e-commerce sites for years. Rigid columns and rows with the same size for each product category and products make everything look very organized and easy to browse which is especially true for an ideal responsive design.
However, ask any Magento web development company and they would respond today everything is all about experimenting with things, and layout is no different, with more and more e-commerce stores wanting to take advantage of varied great layouts. But, why would any e-commerce store take the risk of abandoning a systematic square grid layout?
The answer is simple. Having a unique grid layout will not just raise your brand by giving it an edgy look, but even tap the minority to look way different than your competition.
if you want to implement this trend, do remember that you should be having a limited range of products. Since you are following in a non-conventional grid layout, too many products and product categories can become utterly confusing for users, failing your idea to be different.
3.) Hybrid Mix Of Product Cum Landing Page:
Old designs of e-commerce stores have been revolving around the same old concept of the homepage redirecting shoppers to dedicated product category pages or more specific product pages. But today, it is more about a hybrid homepage featuring the product or product category under search.
Another way to look at this is while surfing social media websites you get to see product ads you previously searched for. This is because user behavior is tracked via browser cookies enabling the right ad shown to the right person.
A more modified version is standalone product pages, created by e-commerce business owners specifically meant to showcase products with an entire page dedicated to the product. These pages help shoppers to have in and out details of the product with an overall better shopping experience.
4.) Shipping CTA With A Brand Touch And Style:
Never ever miss an opportunity to surprise or excite your users as a Magento web development company. Allow a shipping call to the action button speaks a lot about the brand.
You can do this by giving your brand color or font to the button properties. Additionally, discounts, offers, royalties, or social media links can be a nice way to promote your brand when combined with shipping calls to action making it even more identifiable.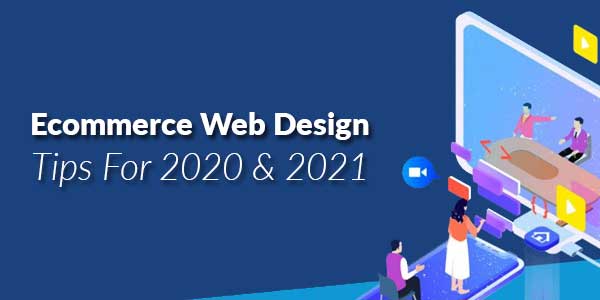 5.) Out-Of-The-Box Eye-Catching Product Descriptions:
Out of the box really mean something that is not expected and comes from nowhere. Writing product descriptions with a non-mechanical and natural appeal plays an important role in having a connection with the users on personal grounds.
Having said that it is all about listing out the thoughts in the form of bullet points you really want to convey as a store owner. Today, eCommerce businesses are striving to analyze a product from a user mindset to write what consumers would really want to see and hear when they arrive on the page.
6.) Social Media Posts Allowing Users To Shop Directly:
Social media is a platform wherein e-commerce businesses can leverage the most by introducing shop now buttons that allow shoppers to shop directly from their social media feeds. This allows customers to do online shopping while surfing on social media allowing for a smoother experience.
The biggest benefit for a Magento web development company in using Facebook, Twitter, Linkedin, Instagram, Whatsapp, Pinterest, or similar other top social media platforms is people are already there on such platforms with a casual mindset ready to refresh or shop. This makes it easier for businesses to present their offerings and make sales quickly.
7.) Chatbots With Advanced AI Becoming Smarter:
Chatbots isn't a new thing as it has been one of the most influential strategies adopted by many businesses. However, they are getting advanced with each passing year and you would be surprised to see how far they have come from the previous evolution.
The state of chatbots is such that have become more capable than what you used to see in the prior generation. Now chatbots are playing an instrumental role in helping consumers make a purchase decision by comparing options, especially useful for an eCommerce business.
Nothing has changed in terms of advantages such as they are highly inexpensive, virtually available 24 x 7, and most importantly eliminated the need of brick and mortar customer assistance. Of course, they have been misused a lot by people trying to spam others with promotional messages due to its automated functioning, but you can't deny the significance of the role it plays in the eCommerce arena.
8.) Product Visuals Getting More Communicative Than Ever:
A visual design with advanced level interactivity via 3D imaging, augmented reality, virtual reality, animation, etc. help products to connect realistically with the consumers as if having a physical presence pursuing the prospects to buy. With wearables, the internet of things,  and such other technologies in place it's wouldn't be surprising to see this trend gaining wide acceptance soon.
As of now, there are hardly any e-commerce stores making use of this trend. But, we are pretty much sure that a time will come when the biggest names in e-commerce would take the help of a Magento web development company by wanting to adapt this trend inspiring even mid-sized and smaller players as well.
9.) Optimizing Site Content So As To Be Seen On Google:
It's no denying the fact that today businesses are understanding the importance of content marketing for getting featured on Google. In order to have a really good position on Google, any eCommerce business needs to have content fully SEO optimized in terms of keywords so that more and more people be aware of the e-commerce store around.
The business now does understand this, and hence everything that you see on an eCommerce store revolves around the content whether we videos, pictures, podcasts, headers, footers, banners, descriptions, titles, keywords, meta keywords, meta descriptions, meta titles, and even the internal as well as external links. To achieve this, businesses strive to have compelling content copy comprising of not just consumer problems but even solutions in the form of offerings.
Not to mention ratings and reviews play a critical role here since they come under the user-generated content umbrella, any business requires the most. Shoppers have a tendency to compare a range of products or services before shortlisting the one, and this is where ratings and reviews push customers nearer to buying.
10.) Responsive Design For Seamless Rendering Across Platforms:
Today most online shoppers have a tendency to shop on their Smartphone and hence an e-commerce website need to have a responsive design so that it is viewed equally no matter what kind of device being used. Say there are thousands of products across hundreds of product categories, in that case, an e-commerce store needs to have a nice visual rendering of each and every site page with the help of a Magento web development company, irrespective of the device being used to shop.
Anticipating E-Commerce Web Design Trends In Future
As and when e-commerce progresses, there is a paradigm shift to SEO friendlier content, sound communication, easy-to-use interface, tailor-made user experience, optimum technological usage, and above all better use of animations, visuals, pictures, and sound. All these are required to connect with end-users on an emotional level and more importantly, it is your customer-centric approach towards things that can keep a consumer happy.