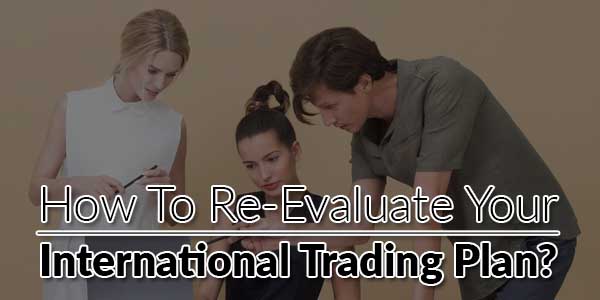 Your company has been breaking into international markets. The potential for massive sales and revenue is truly staggering. It is everything you had ever dreamed, and slowly that dream is coming into focus. Yet, as with any business venture, growing your business is a learning process in its own right. Presently, you have been thinking it is time to re-evaluate and improve your international trading plan, but you do not want to do anything that might harm the success your business is already achieved. Here are some tips to help you accomplish this goal.
Finding New Suppliers:
When it comes to imports and exports, there are many factors that go into making good trade deals across the international markets. Sometimes the goods you want to import are difficult to come by. Often this means a single supplier in a given zone is not enough to meet the consumer demand you are facing. For this reason, it is sometimes necessary to find new trade partners to work with to obtain the consistent supply volumes your business requires.
Reassessing Product Pricing:
If you are importing a variety of different products to resell, it is important to regularly review your pricing model for the inventory you are holding. The goal of any business is to move product as opposed to allowing it to sit around in a warehouse going nowhere. Sometimes even difficult to move items can be pushed in package deals which help to move items you would not normally be able to sell so quickly. With this in mind, you must constantly ask yourself what kind of incentive you can offer as a package deal to move products more efficiently and maintain a consistent rate of sales volume.

Identity Resolution And The Customer Experience:
Delivering a consistent experience to customers across multiple online and offline channels can sometimes be a daunting task. Identity resolution software works to aggregate information about a customer across these various channels to help formulate a more focused picture of what that customer is all about. This, in turn, helps your company better market to and pitch ads to a customer with consistency that is important for ensuring your company maintains a good reputation with its loyal customers.
Expanding Your Product Line:
Taking on new products in your international trading business can sometimes be a risky endeavor. However, you have been getting requests for products you do not currently sell. This can sometimes be a sign that expanding your product line is warranted for increasing your sales volume. The trick is to not overextend yourself while making a decision to expand your business in this direction. The real question is do you have enough customers who want the new items you are interested in adding to your inventory or not?
Now that you have taken a closer look at your international trading plan, it is time to consider which changes will most benefit your business over the long term. Changes that beef up sales volume and keep customers making repeat sales are generally the changes that help to make a company like yours viable for years to come. Changes that cost a lot to implement and give little back in return are clearly not worth your time. So, it is always important to ask yourself how any changes to your international trade plan will negatively and positively impact your business to discern which changes make the most sense given your present situation.