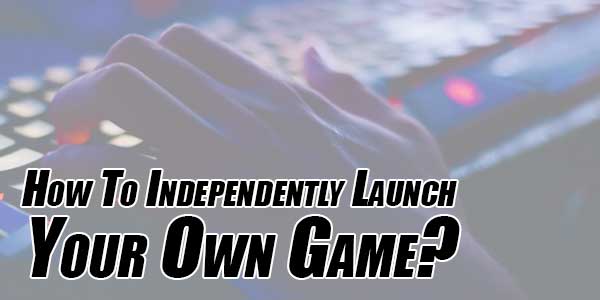 Launching your own video game can be an incredible experience. Video games play a crucial role in many people's lives. They teach us important lessons, connect us with people around the world, help us develop empathy, and create meaningful memories and feelings of triumph that we carry with us long after the credits have rolled off the screen. When you create your own video game, it's an opportunity to pay homage to all the great titles that have shaped you over the years.
But how do you even begin to produce a video game from scratch? It won't be easy, but it is possible. Your first title may not be the next Mario Bros., but everyone has to start somewhere.
Develop Skills:
Learn about different types of game engines. Read up on all the game dev lingo you should know, and make sure that you have a solid understanding of the gaming industry. You should be able to describe your game using the proper terminology, like "first-person shooter" or "open-world adventure game" to attract the right audience and develop a solid theme.
Sites like Udemy and Lynda have game design courses for total beginners; you can learn the basics of animation, character design, 3D modeling and, of course, game programming, all from the comfort of your home.
Outsource:
Even though you can learn the basics of game development at home, there's a lot you'll need help with if you intend to launch a final product solo. Research professionals in your area that would be interested in being a part of your game. There are so many incredibly talented freelance artists, designers and programmers out there that will love making your game as much as you do.
Finding the right team takes time, but when you get the right people working for you, you can make magic. Their input, expertise, and unique perspectives can help you refine your game in a way you never could by yourself. Check out freelance game developers on Upwork and artists on Tumblr and Instagram to get started.
You'll also need to consider what game launcher you intend to use that will help players discover and share your game. Make sure you and your team are all familiar with your chosen platform.
Crowdfund:
Crowdfunding enables you to pay for the process of making a game without putting yourself thousands of dollars in debt. That outsourcing we talked about? You'll need a way to pay the people working on your game, and it can quickly become overwhelming if you're covering everything out of your own pocket.
Platforms like Patreon will make it easy for people excited about your game to support it and play an active role in its development.
Market:
Set up a Tumblr, start streaming on Twitch, and get plugged into the video game scene however you can. Being a part of fandoms and actively showing your own love for games will naturally attract more people to your own title. Showing off concept designs, behind the scenes footage, and progress pictures on social media can help pique interest. With some effort, you'll be able to start generating an audience before your game is even done.
Most importantly, launching your own game gives you an opportunity to connect with players in a way big studios can't. As an independent game developer, you'll be the sole tie between your game and the rest of the world. It's a big responsibility, but isn't it exhilarating?