Digital marketing is a big deal for a business. E-commerce brands depend on digital marketing to increase their brand value. Digital marketing offers the most effective solution for a business. It has become easier for a business to achieve its business goal within a concise time. The amalgamation of digital marketing tools helps e-commerce to boost its sale.
What Is Digital Marketing?
Digital marketing is a way that connects your business with your customer. People get to know your company and buy your products through different digital marketing channels like email marketing, social media marketing, pay per click, mobile marketing. Digital marketing channels retain your customers and engage them effectively.
Digital marketing has become a buzz word in the business world. Most of the marketing tactics have been replaced by digital marketing. Various digital channels are used to reach customers. Digital marketing is the same as traditional marketing, but digital marketing reaches your offer to the right customer at the right time.
Effective Digital Marketing Channels For E-Commerce Business:
The combination of all the digital marketing channels leads to a successful business. It is one of the ordinary things found in every e-commerce business. If you can utilize all of these channels, you are sure to be a success. If you think that you will focus on several and ignore some of them, you are wrong. New channels can be introduced in the future. But try to stay at the top of these channels. We have lined out the most common business strategies that you need to have a proper direction.
Search Engine Optimization:
Search engine optimization or SEO is one of the main parts of digital marketing. In the case of most of the sites, a maximum portion of the traffic comes from search engine optimization. And a small improvement in search engine ranking can lead to more traffic for a business. Search engine optimization makes it easy for your site to hit the first page of Google. When your website has a higher rank in terms of search, it has a greater chance to visit by users. Three ways of SEO that is used nowadays for digital marketing: On page SEO, Off-page SEO, and Technical SEO.
Search Engine Marketing:
SEM and PPC is now a widely used channel for digital marketing. Search engine marketing leads to the best outcome within a short time. You have to wait only 3 to 6 months to get significant results. Retailers can rank their sites within a few months. Search engine marketing can generate traffic for a long time for your website. Digital marketers take it as the fastest strategy to generate traffic for their site.
Pay Per Click:
Pay per click allows you to buy a better way for your online promotion. It is a popular way of buying visitors for a site. Every time your ad is clicked, you have to pay a fee to the search engine for that. Most of the time advertisers get chances to place their brand in Google or Bing. PPC can mainly appear in the form of text ads, shopping ads, display ads. A primary platform that offers PPC is Google ads, Microsoft advertising, Amazon advertising.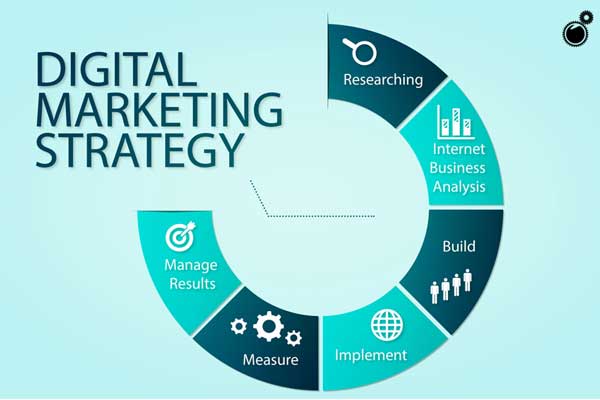 Email Marketing:
Email marketing delivered positive ROI for retailers. Nowadays, email marketing is a very effective digital marketing channel that retailers use differently. Besides this channel plays a huge role to provide a better shopping experience. Users can email questions regarding your products and offers. Email marketing helps retailers to increase sales. If you have an idea about digital marketing, you can imagine the importance of email marketing.
Content Marketing:
Content marketing is used to foster and delight customers. Along with selling, you have to provide valuable content for your customer. Once your keywords are identified, you can create new content or update your contents. It's a simple way to solve the problems for them. You can create a buying guide for your product. Your current customers will be delighted and will be able to solve any kind of query regarding your product.
Social Media Marketing:
Retailers can get attention from their customers through social media marketing channels. Social media networks make your customer stay connected with you. Posting on the Facebook page or Instagram can lead to a great solution that you can't imagine. Make your product photos more attractive and post on social media. Even you can edit your photos from photo editing service providers. Paid social media marketing is a part of the strategy for digital marketing to reach the audiences.
Mobile Marketing:
Digital marketing professionals have taken mobile marketing as an effective strategy for their business. Just think for a while that how many apps you are using every day to stay connected with your friends. This says how much mobile marketing is effective. Now apps in mobile are used more than browsers. Mobile marketing strategy helps marketers to convey the right message to the customer at the right time.
Affiliate Marketing:
The primary purpose of affiliate marketing is to increase sales. Build an engaged affiliate network to boost your sales. Affiliates bring sales for your online; in return, you have to pay incentives for them. Affiliate marketing makes an excellent place for you in the online so that you can stay at the top. But there are four parts are involved in successful affiliate marketing, the affiliate network, affiliate website, the advertiser, and finally the buyers.
Display Advertising:
Display ads can appear in various types of websites on Google, blogs, Gmail, news sites, and YouTube. Through display advertising, you can target customers who are interested in your products and services. This is effective to increase the number of your audience. Display advertising is more effective than banners to create a positive impact. As one of the digital marketing channels, display advertising is popular now because display ads can attract millions of visitors for a site within a single day.
Marketing Automation:
Online elements of a marketing campaign are managed marketing automation. Marketing automation creates contents to drive engagement and revenue. Both B2B and B2C businesses use marketing automation technology to get a benefit. If your marketing operations rely on email, social media, and survey to generate a lead, you have to go for marketing automation.
There are some other digital marketing channels like Google keywords, Ahrefs, Audience Insights, Analytics. But the strategy that a business will use depends on the objective of the plan.
Final Verdict:
If you do not have digital marketing for e-commerce business, it is high time to build. Set a clear and well-defined goal and set a plan with proper direction to promote your brand in the competitive market. The digital marketing industry is changing rapidly, and you have to keep up to date with it.