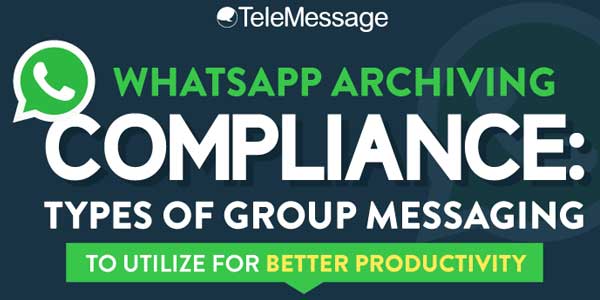 As the company is growing, various tasks is being added and distributed around your workforce, which may lead to poor communication. Excellent communication within your workplace isn't only about lowering antagonism, given the reality that active connection is one significant benefit. More vibrant conversation also enables information to efficientlyget across to all of the employees in the organization effectively.
Your staff may also be emboldened to act because they understand the importance of their work in general functions and how theywill proceed in making action. That is why popular messaging app such as WhatsApp is still having its place in the corporate industry although a lot of other corporations restricted their workforce from utilizing it.
Among other platforms, WhatsApp has seen by many enterprises that needs to create a group chat that will be applicable for ten or more members in order to easily share resources and access to as many users as feasible. WhatsApp's Group Messaging function, which enables users to add members up to 256 peoples is very suitable for most companies. It can also be beneficial for a disquietingor relevant occurrence where the condition of your workforce needs to be verified before the organization requires initiative.
WhatsApp Archiver from TeleMessage is a distinctive tool developed to address privacy and regulatory problems with WhatsApp through enabling financial institutions to monitor and to display WhatsApp posts, as well as for discussions that happen in real-time on the particular community chat conversations. The system also operates precisely, such as the conventional WhatsApp implementation, providing your staff withthe ability totransmit the communication still to work.
A better way of connecting while working! To know more on how to have a better and productive workforce through effective communication, check out for the infographics of TeleMessage.

This Infograph is shared here after legal permission from Tele Message