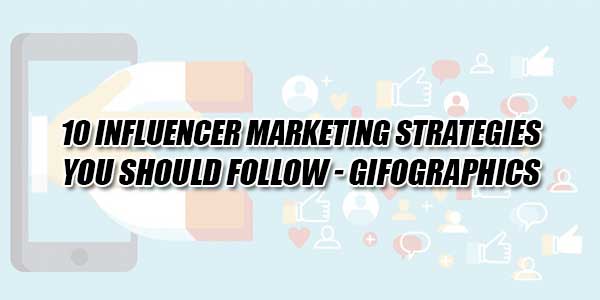 Did you know that 40 % of people make a purchase directly based on the recommendation of an influencer?
In fact, Twitter research found that 49% of people trust influencers for product recommendations. That's why more brands and marketers are turning to influencer marketing for promoting their businesses. Since influencers are popular with their audiences and have considerable fan following, it makes sense for businesses to collaborate with them to increase their brand's visibility and widen their customer base.
Why Should You Use Influencer Marketing?
Influencers add credibility and authenticity to a brand's message rather than making it promotional or being too pushing with their followers.
Influencer content is user-centric and engaging, which lends credibility and wins people's trust. That's why influencers have the power to influence people's purchase decisions.
Influencers are trendsetters and their recommendations are likely to be followed.
Since influencer marketing is mainly about word-of-mouth recommendations, it has immense reach and visibility as compared to any other traditional forms of marketing.
Popular Influencer Marketing Strategies Used by Brands:
Marketers employ various strategies to incorporate influencers in their marketing efforts.
Brand Mentions:
One of the most popular strategies is brand mentions. When an influencer mentions a brand or talks about a particular product on his/her social media page, it garners a lot of excitement and interest among his/her followers.
People are always interested in the lives of the influencers who are generally celebrities, industry leaders, social media stars, or persons who have built enough credibility and respect among their audience through their expert opinions and thoughts. When influencers mention a brand, it is very likely that their followers will like to know more about the product or service and use it too
Discount Vouchers/Coupons:
Another great influencer marketing strategy used by marketers today is discount codes or coupon codes. You have probably seen many influencers on Instagram sharing exclusive coupons and discount codes for products that they are using with their followers. And you may have even used some of those coupon codes yourself at some point.
Check out the below Instagram post that has carefully integrated a discount code to promote Daniel Wellington watches.

Image via Instagram
Social Media Takeovers:
Another proven influencer marketing strategy employed by businesses today is allowing social media "takeovers" by influencers in their niche/industry. Yes, many brands hire influencers to operate their social media pages and do content posts on the company's behalf for a definite period of time
This helps them tap into the huge follower base of the influencers and reach them more easily and quickly. This also increases brand awareness and drives increased traffic to the company's website.
See how Kendall Vertes promoted Sweety High Instagram Stories by taking over their Instagram account.

Image via Instagram
This is just the beginning. To learn more, check out the gifographic below that lists 10 tried and tested influencer marketing strategies you should follow.

This Infograph is shared here after legal permission from Grin