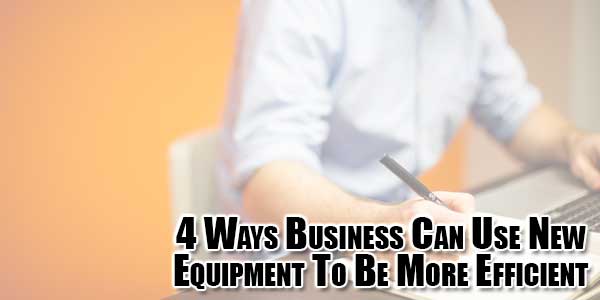 Introducing new equipment in business is a magnificent idea – but only if people can accept and use them efficiently. New equipment may mean new technology which people may not readily accept. Businesses will, therefore, need to adopt strategies to ensure acceptance of technology and new equipment and the workplace. The following tips can help businesses use new equipment more efficiently:
Training:
New equipment may be of little use if employees don't know how well to use it. It implies that businesses need to come up with an effective training program for their employees to help them learn to operate the new tool. Having the right skills will enable employees to use the new machine more efficiently than if they rely on guess work.
Proper Maintenance:
For any new equipment to work efficiently, proper servicing is necessary to keep it in tip-top condition. This is especially important for hired property because you will need to hold it in tip top condition to avoid penalties. The machine will also work better if it is well maintained. Therefore, you may have to hire the services of a professional specializing in such machinery.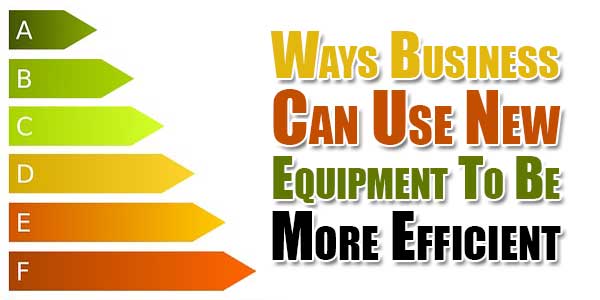 Proper Storage:
Another important aspect in the efficiency of the new equipment is how well they are stored. It may not be economical to buy certain equipment due to their seasonal use or high cost. Businesses have to hire such equipment, such as large commercial boilers. While in your premises, you should ensure it is protected from the vagaries of weather or any extreme conditions that may limit its optimum use.
Energy Efficiency:
One reason for adopting new technology is often to improve energy efficiency. Old devices have been keeping your overhead costs high due high energy costs. Think about the old incandescent bulbs and the massive wattage you will incur when using them. If you were to use modern lighting equipment whose technology is such that it consumes little power, your business would save substantially on energy consumption. You can also ensure that an idle machine is switched off to prevent unnecessary waste of power.
Getting new equipment for your business can be quite beneficial if you know to use it efficiently. It would be a magnificent idea to start by training your employees on how to use the new device and on the proper way of maintaining it. Also, ensure you tune it to use minimal energy to reduce operation costs. Proper storage will ensure the equipment lasts for a long time.