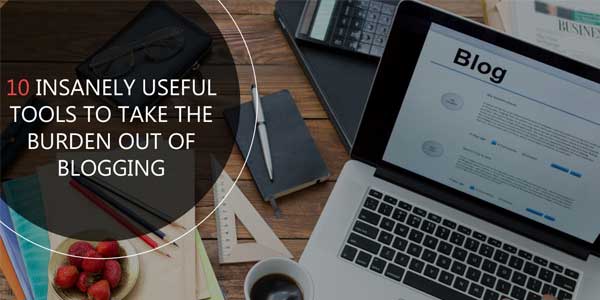 One of the best-known ways to grow a digital business in these progressive times is through 'blogging'. According to the Internet Live Stats, more than 70,000 searches are conducted on Google every second. And for each entry, the search engine lists a number of web pages and blog entries to satisfy the informational thirst of the user. If your blog makes it to the first page of Google's search results and readily serves the audience with authentic solutions, then, congratulations, you've hit the ideal mark.
However, in order to reach the summit of the best-ranking blogs in 2019, you need to work hard. This includes laying a remarkable foundation of your brand's blog, regularly publishing relevant and SEO-optimized content, and promoting it like wildfire on social media channels or some such trendy platforms. It's not for nothing that experts call blogging an 'art', because it takes time, effort and technique to bring profitable results.
Is there any shortcut to this, you ask? Well, no. But there are certain incredible tools which can make the whole process of launching a successful business blog easier, faster and much more convenient for you. Curious to know? Check out a handpicked selection of game-changing blogging tools below and let me know which ones worked out for you the best.
Sendible:
The importance of social media cannot be stressed enough when it comes to driving sales. This is why around 76% of the marketers prefer to use social media to improve their brand's rankings (Regalix). But managing social media profiles can be a gargantuan task. To help make it easier, Sendible comes to the forefront as an effective tool. Running over a workable connection like the one offered by Spectrum Internet Service, this tool helps you navigate the whole social matrix conveniently. On its dashboard, you can find message scheduling, audience engagement, ROI measurement, and in-depth analysis report etc. It's slightly costlier than Hootsuite but totally worth it!
Sumo:
This is an impressive blogging tool which promises to grow and streamline your site through effective automation. Somewhat working along the lines of Sendible, it enables you to attach pins and buttons to your blog. Not just any templates, but those important social sharing ones. Other than this, it:
Helps you to optimize your pop-ups for efficient conversions.
Allows you to collect and tally new emails for newsletter marketing.
Provides more than one interesting ways to increase the sign-up rate, like welcome mat custom splash screen etc.
Try it for free.
Google Docs:
Collaborative content creation for a blog can be a hassle but not with Google Docs. Yes, this app allows you to write articles, make presentation slides and compose a sheet online without having to download the separate software. Other than this, it enables the different team members to access and edit the documents uploaded on the cloud from anywhere in the world. The best feature of all is that it's free and very easy to download.
Canva:
Graphics matter more than anything when it comes to composing a successful blog for your brand. According to a study mentioned on SWEOR, around 94% of bounce rate's design-related. That is why you need to increase the ratio of visual attractors on your blog, and Canva is the best tool to do just that. It offers some of the most marvelous and flexible image-creating templates and overlays you can find anywhere on the web. Do check it out.
Fyrebox:
This is an established fact that the interactive content has a higher engagement rate (35% more CTR) than a passively constructed one. After all, people LOVE to participate and give their opinions online. You can use this tendency to your advantage by designing a one-of-a-kind quiz or survey for your target audience to fill and give their feedback. If you do it manually, it'll obviously take time. So, save your energy by using the free Fyrebox tool to create a quiz in minutes that has an attractive interface and lists fun questions.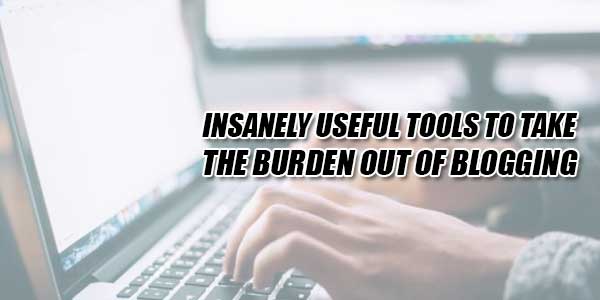 Grammarly:
You might have seen the ads for this software while watching YouTube videos. It's time you lent an ear to them. Yes, Grammarly is an amazing writing/editing tool, which eliminates those nasty grammatical errors from your work and makes it perfect for posting. As nothing dissatisfies a user more these days than incoherent or misspelled content. You can easily download its web browser extension for free or go for the Windows app version. Your choice. But if you want your content strategy to work, go for Grammarly.
Quora:
If there's a community network platform which runs on Q&A, it's Quora—receiving 40 million visits per month. How does this forum help you in bettering your business blog? In three impressive ways:
It helps you find the latest ideas, trends, and keywords that people are inquisitive about.
It diverts a large pool of interested audience your way, once you make enough contributive solutions on the forum.
It links you to other marketers, businesses and link-backers, etc.
All in all, it's a beneficial tool for bloggers, leading to increased brand awareness, promotion and lead generation. Plus, it's completely organic!
Blog Topic Generator:
I always give the example of a cake when talking about impressions. If the icing is not appealing enough, the people will not feel the need to buy it, will they? Similarly, a blog post's title is the first thing 8 out of 10 people look at when they open your page, as revealed by Copyblogger. If it's poorly written, your whole content could become invisible to their eye. That is why you need to make appealing headlines when you're crafting content, and in this struggle, Hubspot's Topic Generator tool can come incredibly handy. Just enter the keywords and sit back as this software creates multiple headline possibilities for you.
LiveChat:
Instant gratification is the drive of the day. In other words, people want quick solutions to their problems. If they're roaming on your site and have queries regarding this product or that, they need you to address their concerns right away or they'll move on to another brand which does precisely so. What you can do is get a live chat option to show on your blog. There are many tools which you can use to integrate a chat box on your site, like Olark and Zendesk, but LiveChat's WordPress plugin is the one that suits most bloggers.
LinkedIn Pulse:
This is a less well-known but highly successful tool that bloggers have tried and tested over this past year. LinkedIn's app, Pulse offers multiple benefits to your business blog. It:
Gives exposure to your brand by directing LinkedIn's massive sophisticated audience your way.
Enables instant publishing without taking much time as guest posting usually does.
Allows you to compose short articles in your own unique way under a 1000-word limit.
Thus, by publishing more and more Pulse articles, you can get 5x more leads.
In conclusion, you will find these tools insanely useful in your efforts to boost your blog's ranking. Trust me.