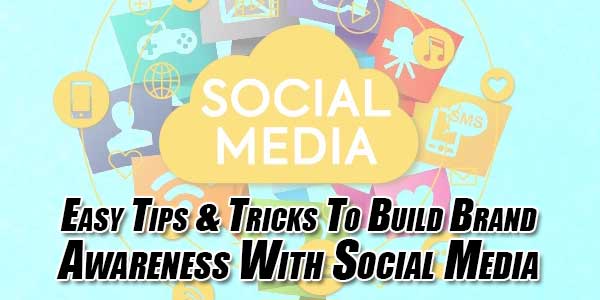 "Social media is not a media. The key is to listen, engage, and build relationships"
– David Alston
The idea of branding through social media might seem like a "retro trend" for a few marketers even though many still struggle to push their content to the targeted audience.
Marketing is creating the right content for the right audience & making sure that it reaches them at the best time for maximum effectiveness. Want to know some brands who 'got' social media a lot quicker than others?
5 Brands With Excellent Online Media Strategies:
General Electric – Attractive and inspiring content around science & engineering being shared on Snapchat, Instagram & Facebook
L'Oréal – Amazing internal campaigns which encourages its staff to showcase their work culture
Nike – Inspirational Instagram profile that really catches the eye
Coca-Cola – For each video, audience numbers are surprisingly large – over 200,000
Airbnb – Brand Deserves a mention for its Instagram alone
Social media users around the globe are expected to increase to 2.77 billion by the year 2019
This single piece of information proves the sheer importance of this medium, especially when it comes to building brand awareness.
What you have to do is to know your prospects, take advantage of the opportunity & market your content.
So easy, right? This is where the importance of online media marketing to build brand awareness comes up!
Backstory:
Believe it or not, the idea social networking took early action in 1971, when the first e-mail was sent. Later in 1979, as networking technology improved, UseNet allowed it's users to communicate through virtual newsletters. Netizens then used social networks like online forums & dating sites for killing their time.
However, with the dot-com bubble of 1995-2002, the internet became a viable marketing tool primarily because of search marketing. By then, corporates understood the positive effects the medium can provide to their businesses which resulted in the creation of their profiles on the popular networking sites.
From there it has been a roller coaster journey where we saw the rise & fall of various sites in the world of internet, with each one focusing on its niche.
These include sites such as Facebook, Instagram, Twitter, Pinterest and – yours truly – LinkedIn for professionals.
Emotions, Data & Internet:
It's no secret that advertisements are actually about touching human emotions. Emotions are what turn to actions. Whether it's the decision to make a purchase or not.
However, in today's fast-paced marketing world, it's not easy to target clients & send out the right content to the right ones for invoking emotions. Online media channels act themselves as a solution to tackle this problem.
At any given point of time, there are over 2 billion people that are online, and at least 53% of individuals who are active on online media channels follow a brand. With the features of analytics & automations
You can easily target a pre-defined audience, craft compelling messages based on preference, publish them at the best timings & track the performance of ads. Thanks to the power of data.
Whether its brand awareness, customer service, boosting SEO, or segmented marketing, marketing in online media platforms is your answer today.
Tips & Tricks For Boosting Brand Awareness:
Decide On Your Platforms:
Many still believe the old-school marketing concept of "more is better," which isn't necessarily true. Each social site is a search engine of its own, which makes it easy for finding thoughts on your industry, products & services. Make use of the search options to see those thoughts and understand your image. However, first, it's for you to identify the best platforms that will aid you in performing best in your market. Once you recognize, ensure to focus on strengthening these few platforms before expanding to more.
Make Your Accounts Manageable:
Try your best in making your efforts sustainable & consistent than trying to be everywhere at once. Make sure that all your social accounts have the same or at least a very similar handle with same profile picturesn instantly recognizable brand presence. Also keep the bio short, sweet and straightforward & save lengthy paragraphs for the website.
Make It Visual:
Getting your content visible in today's noisy internet world needs eye-catching content – photos & videos. Live streaming is another option in social platforms where you can give live feed and spread content on products, features, updates, etc. Earning the attention of your target audience can be made easier when suitable images are attached to updates, regardless of the platform.
Ensure To Not To Over-Create:
posting content will vary from brand to brand and the market. For this, it's necessary to know your budget & time. Marketers should not forget that content not only sells your brand but also ensures that your audience keeps coming back for more. Include quotes, tricks & tips about your service or product in your brand posts and share relevant articles that deem relevant to your audience. Keep it interesting.
Associate With Influencers:
the chances that your audience will interact to it are also high.
Remember To Track Everything:
Like always, brand awareness can only be proven if it's measured. Social platforms today also provides with engagement statistics which you can make use for knowing your performance. Make use of tracking links in your posts which will show you the number of click-throughs. Study your web analytics, to identify which platform is providing the most referral traffic to learn what works & what doesn't. Always ensure to respond with suitable actions to continually optimize your approach.
It' Up To You Now!
Brand Awareness Is Not A One & Done Tactic:
Successful organizations around the world continue to redesign & iterate their brand image from time to time. Online media is a vast medium, so knowing some basic tricks & tips will matter a lot. Go through on what we have provided and also do your research to identify what will work best for you. Get your complete guide on crafting the perfect social media strategy for your brand, click here.