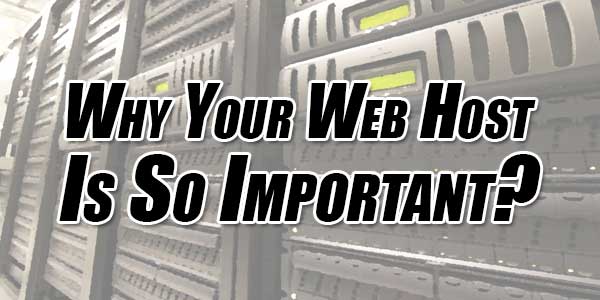 With so much activity taking place on the Internet today, it is easy to see why your website is a critical component of your business. You want to have a site that really resonates with the very type of customer you are hoping to reach. This is not always easy, but it is made simpler by the way in which you can market site so openly and freely on the Internet. With that in mind, it is important to understand some of the reasons as to why your web host is so important.
Easy To Update:
A website should be easy to update. There are simply too many moving pieces to your business, so you need to have a web hosting provider that makes it easy to change information around as needed. You might need to highlight a special event on the homepage, change out your weekly promotions, or any of a number of other tasks. Since you do not want to have to go to your web designer every time, you need a host that provides the tools for you do this on your own.
Easy To Market:
Not all websites are easy to market. Either they contain content that is not easily optimized for search engines, or they simply do not sell themselves when visitors arrive. You want to choose a host that helps you to market your website openly across various platforms in the Internet. There are many digital resources and tools that you can use to make this happen, such as pay per click advertising and enhancing your social media presence. If you will do this, you will notice that more unique visitors come your way each month. You can then spend your time trying to convert these visitors into paying customers.
Easy To Sell Your Products And Services:
Your host should also be able to handle a shopping cart. This will allow you to insert product descriptions and pictures of everything that you sell. You can also have an updated inventory, payment system, and much more. The key here is to make it as easy as possible for your customers to buy what you have to offer. If you make yourself accessible, you will be able to close more sales and become more profitable as a result.
These three areas contain some critical information relating to why your website is so critical to the overall success of your business. Since it all begins with your web host, you want to make sure you choose one that is professional and one that will grow alongside your business. This is how you will sustain your growth in the future and remain competitive in your industry.