It is rightly said –"content is the king!" for any online business today. But it has been common experience for many of us when we have hit the "publish" button after creating what we have thought to be a fabulously informative blog and time and again waited for almost an eternity for the comments and the shares to roll in.
But much to our dismay we don't get any such thing for a very long period of time. It seems like our patience is getting tested as we wait for people to have just one look at our beloved blog. It seems utterly lonely out there in the World Wide Web with nothing to hold on to at that time.
This is a common phenomenon with most of the company blogs.  Though it is not a heck of a task to create a blog the main challenge lies in building a successful blog with significant traffic. In most of the cases, you will have to compete with hundreds of blogs for seeking the attention of the same readers. Naturally, to make a difference and stand out you truly have to create something exceptional.
Creating a great blog calls for quite a hefty amount of money and time. But not to worry! There are a few ways in which you can improve their blog readership. So here are some of the smartest tactics that you can use to drive more traffic to your company blog.
1.) Make The Content Of The Blog SEO-Friendly:
Search engines are massive opportunities for traffic. Yet many bloggers ignore this channel for a variety of reasons that primarily include misunderstanding and fear for things that really do not exist. SEO when done in the right way should never interfere with a well-written content.
Taking advantage of the massive traffic opportunity is of tremendous value to the bloggers. They often find the business side of the blogging via this search that involve the guest posting chances to discovering major media opportunities.
SEO for blogs is very easy-to-setup and simple if you are using a platform that is SEO friendly like Drupal, WordPress or Joomla.
Don't let the poor experiences with spammers or bad press taint the amazing contribution that SEO can make to the traffic of your blog and overall success. 20 percent of the effort and tactics to make your content SEO friendly will yield in 80 percent of the value.  Once you embrace it you will get thousands people crowding into your domain seeking exactly what you have written.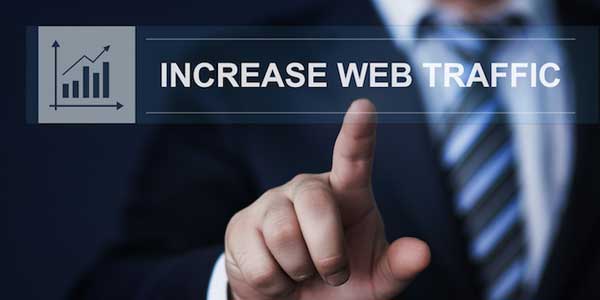 2.) Conduct The Keyword Research While Writing Your Post:
A big tactic of appearing in the search engines happens to be targeting the terms and phrases which your audience are actually typing into search engines. It is hard to know what these words will be until you do the research. There is a free tool from Google for helping that is named the AdWords Keyword Planner.
All you have to do is type in some words at the top and hit the search button and AdWords will show the phrases that match the terms and intent that you have employed. There is a lot to play around here but you should pay attention to the keyword options, keyword filters and the include/exclude feature.
When you choose the "exact match" AdWords will only bring forth the searches that match the exact phases. On the other hand, if you use "broad match" any phrases of search that include similar words in a pattern that according to them they can overlap with your keyword intent and this can turn out to be really broad. The "phrase match" will give you only the word or words on the search that remain between the "exact" and "broad" and are still fairly wide-ranging.
Keyword research is best utilised at the title and headline of the post at the time of writing the blog post. Suppose you want to generate some good ideas for bloggers to write innovative posts that draw more traffic. Then you should include the words "blogging ideas" or "blog post ideas" near the front of the title or headline as in the "Blogging Ideas to Attract More Traffic." It is not that hard to optimise a post on the basis of keywords. Almost more than 75 percent of the traffic comes to the website because of merely using the phrase in the blog post because of perfecting the keyword targeting and On Page Optimisation.
3.) Add Photos, Graphics And Illustrations With Link-Backs:
If you are someone who can take cool pictures, illustrate or can create funky doodle in MS Paint then you should leverage this talent of yours on your blog. By uploading interesting pictures you can create another source of traffic for yourself which will be through the Image Search and these often improve the engagement and enjoyment of the visitors.
When using images you should create ways so that others can use them legally in their sites but those who do this should link back to your post.  For instance, you can use a constant disclaimer below your post saying that reusing this picture is fine but those who do that should link back to this post. You can include this in your term of usage or can put this as a sidebar link or note it where you think it can get maximum attention or adoption.
However, some people will use the image without linking back. But you can find them by using the Image Search Function of similar images.
You can click on the "similar" link on any given image which Google thinks look alike that can uncover new sources of traffic for you. You can ask for a link after reaching out. You will not only get your link but you can also get a valuable contact through this.
The above are some of the smartest SEO strategies for driving more traffic to your company blog as suggested by the most reputed company that offers best SEO services in USA where the team has valuable experience and expertise in this domain.