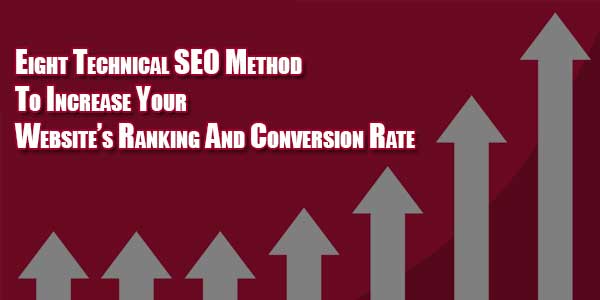 Technical SEO is more like the advanced version of normal SEO to improve the website ranking and gain more visibility. Identifying the issues and resolving them through technical SEO is one way of enhancing your conversion rate. So if you're looking to rank higher in the search engine ranking page (SERP) then you need to keep these technical SEO tips in mind.
1.) Ensure That Your Website Is Mobile-Friendly:
One of the major algorithms to look upon is to give high preference to mobile-friendly web design. It has been estimated that more than 60% of the searches are done through mobile phone devices than desktop. Google algorithm finds mobile-friendly websites favorable and ranks the website on the front page if it has a mobile-friendly template. In addition, you can test your website to see if the website works well on different mobile devices.
2.) Find The Duplicate Content And Remove It:
You might know the chances of fresh and duplicate content on your website. Google strictly keeps an eye on blogs that have copied content and punishes the sites. You need to make sure your content is free from plagiarism because if you have copied content on your site there's a chance you may lose the visitors from your site. Regularly updating your website with fresh content will show Google a reason that you're doing well and your website should be ranked in the SERP's. So try updating more unique and fresh content to your site to increase your website reputation.
3.) Work On Your Website Speed:
Website speed is very crucial. There's no space for error. If your website loading time is slow then Google will simply replace your site with another website. In order for your website to rank in 2018, you need to work on website load speed. Google will give preference to websites that will provide a favorable user experience. So choose your images and graphics carefully, enable compression, enable browser cashing and reduce serve response time etc.
4.) Use A Responsive Website Theme:
If your website is not designed mobile-friendly then you're definitely at a loss. You're going to miss out on thousands of followers and consequently, Google will not rank any site which doesn't have a responsive website theme. A mobile-friendly design should be such that works good on all mobile devices of different sizes. Having a mobile-friendly site is not a choice but a necessary SEO requirement for a website.
5.) Include Keywords In Your Images Alt Text:
Google uses metadata such as image file date to determine what's in the image. Otherwise, it can't determine what's in the image. So you need to add in keywords to your images alt text. Use the alt text as a caption for the description of your image.
6.) Fix The Crawls And Errors In Google Search Engine:
Crawls and errors will destruct your website's ranking and performance. Check for crawls and errors in Google Search Console after every week and fix them promptly as they will hinder your website performance. While you're checking, make sure to check your robots.txt file to make sure you don't block the pages that shouldn't be blocked.
7.) Use Google AMP:
Google AMP (Accelerated Mobile Pages) helps load the website faster on mobile devices. Google advises developers to use AMP in their web designs to get high SERP's. This will help the website rank in the search engine page on the front page.
8.) Audit Your Website:
Auditing your website is a major part of your technical SEO as it can give higher ranks in SEO. It will highlight all your SEO errors and mistakes which you can fix. Auditing your website is one great way to analyze website performance if you find any broken links you can fix them. Moreover, you can check your website performance for better ranking.
Wrapping Up:
Having a strong technical SEO is important to the success of any website. The methods that we have mentioned below are quite effective and will benefit your site in the long run. You will get to see positive results with the help of these tips.