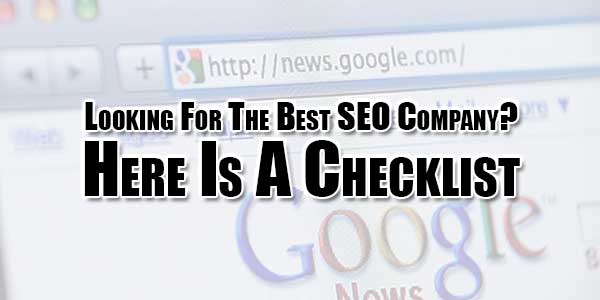 According to Internet Live Stats, there are over 3.66 billion internet users and the number keeps growing. Most of these people are researching brands and products online. If your business is not leveraging the internet, you are losing out on this customer-rich marketplace. A few years back, all you would have needed to capitalize on these numbers was a website, but with rapid Google algorithm updates, you have to stay up-to-date with the latest internet marketing strategies.
At the heart of every successful internet marketing campaign is search engine optimization (SEO). The importance of search cannot be gainsaid because it will determine whether your website will help you reach a wider market or not. According to a HubSpot Report, 93% of internet experiences begin with a search engine. This means you need all the help you can find to get your website noticed and this is where an SEO agency comes in handy.
While many webmasters try DIY SEO, the results are always negative and it is thus important to leverage the expertise of an experienced SEO service in your city. As the demand for these services increases, very many SEO experts have come up and finding the one to work with can be a daunting affair. This is more so if you are working with an SEO service for the first time. To help you make an informed choice, below are some key factors to consider:
Evaluate your SEO Needs First:
Every company has unique marketing needs and now that you are using your website as an extension of your business, it is important to have clear cut goals. An SEO campaign devoid of goals is going to fail. For this reason, meet with your team and come up with the goals you would like to achieve.Are you looking for site traffic in order to increase brand awareness or are you more interested in sales? Is your SEO campaign more focused on reputation management or do you want people to signup for an email marketing campaign? With such goals in place, it is easier to build a solid SEO campaign.
Seek Referrals and Recommendations:
The popularity of SEO services means almost every other business is using them and there is a lot of information about the best providers. It isadvisable to create a shortlist of the most recognized SEO companies in your city based on referrals and recommendations. This shortlist will prove invaluable when you start interviewing for the SEO services you would like to use.
Consider The SEO Services You Might Require:
When looking for the best SEO company, look for a company that offers a wide range of solutions. At http://aryrosadoseo.com you will find specialists in broad SEO techniques including website audit, analytics and monitoring, social media, link building, content marketing, and video marketing among others. These techniques can be deployed in a variety of situations to meet your marketing objectives. It is always important to work with a company that offers a diverse range of solutions to your SEO needs. Look for a one-stop-shop for all your SEO needs to guarantee the best outcomes.
Check the Company's Website:
If the company drinks what it preaches, then you expect their website to be ranking highly on search engine result pages (SERPs) for the targeted keywords. Carry out a search and if you can't find the company's website, don't even bother to interview them. It is important to work with people who believe in the services they are selling.
Ask about Experience and Track record:
The best SEO company should have a solid track record in the industry. This shouldn't take long to verify because the information is readily available online. You need to ask for references fromthe company and where possible contact their former clients to ascertain the quality of services they offer. You can also read online reviews and testimonials to get an idea about the type of services you are going to receive. Such a company should also be listed with the local BBB in your city and this also gives you a chance to learn about the type of complaints that have been made against the company. If the company's record is littered with complaints from other clients, don't risk using its services.
There are many other factors to consider including the costs, SEO strategies used, customer support and reliability. The bottom line is that you must always work with a company that is ready to offer tailored SEO services to suit your needs. Look for experience and a solid reputation in the industry and never be swayed by low pricing alone. If the company has no references, keep looking for a better service to guarantee your business benefits from the SEO investment. At the end of the day, remember the quality of SEO services will reflect on the quality of your website.