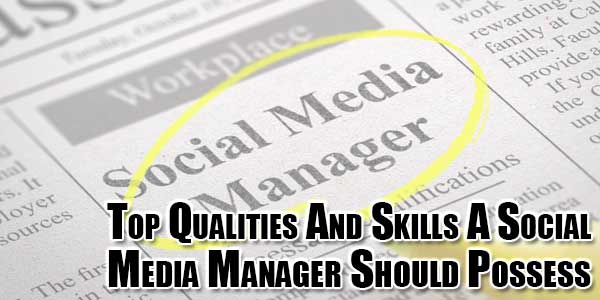 Social media has become an active and reliable platform for companies to promote their products and services. Unlike the print media, sending out a message to concerned authorities and communities is a matter of a few moments. But, only a well experienced and enthusiastic social media manager can drive a campaign to success.
Social media has become a major part of digital marketing. It has attracted every eCommerce website to pursue reaching users in a specific domain. Every business needs a higher conversion rate and an increasing revenue graph, which are subject to two factors. The first one is a UX design and another one is reaching through an effective marketing channel.
Start with the first part, a user experience design may include adding a store locator, filters for quick product search or simplifying the checkout process. For example, cutting the multi-step checkout process to a page with WooCommerce checkout plugin or hiring a developer to modify the code. Once the developers are done with a friendly user interface, the rest is up to marketers. Whether you need to hire a social media manager or pursuing it as a career, here are the top qualities an incumbent must possess.
A Flair For Writing And Editing:
Writing, editing and having a mindset of a journalist is a must have skills for a social media manager. The social media unleashes the power of content marketing and delivers a message to prospective clients. The person working in the capacity of a manager will not be responsible for creating content, but must have to judge how much it suits the concerned audience. It needs a journalistic view to removing an unbiased statement and overly exaggerating a product in a campaign.
Research And Analysis Geek:
Social media is all about researching the possible and effective ways of reaching out customers and analyzing their response to the different posts through their likes, shares, and retweets. Every social network has its pros and cons and proves useful for a number of niches. So, a manager needs to plan and executive a campaign according to the specific niche of a business. With extensive research and analysis, one can easily craft a result oriented strategy.
Passionate About His Job:
You might be familiar with the famous statement that if you love what you do, you will never have to work a single day. Passion drives you to go out of the way in achieving your goals that may seem difficult to others. Every job or profession needs dedication. If you do it for the sake for rendering a responsibility, you will be confined to the basic practices. And, you will be unable to discover new ways to increase the reach and exposure of a product.
Creative Enough:
A social media manager needs a creative mind to coin new concepts and ideas for the campaign for higher user engagement. The need to offer something amazing to the audience demands every individual to be creative enough to justify the role of managing different channels.
A creative mind gets inspiration from the surroundings, discusses it with peers and molds it for the target audience. The creativity in social media does not mean to come with random ideas and impose them on the designing team for quick results. It is a complete process to pitch different ideas, judge its suitability for a product or brand, assign them to the content development team, and schedule them to publish at the right time.
Well Versed In Online Communication:
A social media manager is not supposed to be good at telephone call, fax machines, printer, and scanners. The recent development has transformed different mediums of communication and one needs to be efficient in using tools like WhatsApp, Facebook messenger, for easy interaction with key stakeholders. The email communication is still in practice, but for real-time chat, conversation and sending media files about a product, web 2.0 is liked the most these days.
Relationship Building:
For a manager, it is important to get closer to an audience, but it is a must to connect with influencers in a specific niche. Close communication and coordination with key influencers can help you make the campaigns, viral and reach more than an expected set of users.
It is a complete skill that requires individuals with personalities who have an authority and a fan following. They can be reached with value content circulation so that they recognize you as a contributor towards his cause. It will compel the influencer to mention or recommend you genuinely rather spamming them to give you such a favor.
Evaluating And Adopting New Platforms:
Every day we come across a social network that seems to be new but useless at first instance. Just imagine the minds behind such an idea, their vision, and energies on making it successful. And, you will recognize how it is going to help your clients in the near future.
Facebook, twitter, Google+ and LinkedIn are among all time in-need applications, but if you are targeting users are switching to other platforms or using them in combination, you need to reach them through those channels as well. The SnapChat and Instagram are the few examples you need to consider adding to your panel.
Conclusion:
The social media is empowered by its users. You can't progress unless you acquire the skills to reach them in a way they like the most. It can be engaging users through creative posts, contests and different campaigns that are launched according to their likes and interests. But, to start with all these, you need to acquire the above-discussed qualities and skills.