Smartphones are poised to become the sole information distributor and center with loads of entertainment and solid factors at work. Smartphones are no more a factor of luxury and its long gone that it has become bare necessity to us all. The emergence of the design of the best utility apps is to make your life a lot smoother. We have presented a unique mix of collection of apps of varied things which you may require to make your everyday life much more enjoyable.
There is no denying the fact that with advancement in every sector of our lives, these apps are a collection of 5 most basic and important apps to help your life from getting stagnant. If you still don't have then in your mobile, get them today as they cost you nothing but may mean to you something. The advanced and professional mobile application developers from reliable organization have a greater role to play for coming up with thousands of apps with great features daily.
Accessibilty, price, convenience, size and the utility of the app are the sole things which one looks forward to, before installing them. As it is significantly getting cheaper and easier to design apps on all platforms, there is no forecast, which can see it's near any time soon. Over millions of mobile users, only a few are not aware of the great functionality of the apps as majority of the users are sure to precede their life with varied remarkable and handy apps in their hands.
With the escalation of the need of the mobile consumers, there has been a notable rise in the number of apps all over the world. Be it the Google Play Store or iTunes App, there are constant changes and upgradation taking place in the app section.  We are only halfway of 2015, so far and there is yet more to come. But with quality mobile application developers, preparing more apps like this for greater convenience is not a big deal.
Here lies a list of 5 apps which should be your all time companion:
1.) "Eazy Reminder" To Remind Your Daily Chores (Free):

We all need reminders at some point or the other in our daily life. This easy and fast going reminder app is going to notify your day- to- day life activities, without any chance of repentance. With features like auto play reminder voice, and crossable notification tones, you can set reminders like meet a customer, buy food, attend meeting, meet an old pal, etc.,
2.) Play It With "Spotify Music" (Free; Premium):

'If music be the food of life play on'- Shakespeare. Very rightly said by Shakespeare that music is the food of life and if you can play on rightly, you are the winner. This amazing app is free in the initial level and charges a membership fee for the coming months. By paying a monthly subscription, you can listen to adverts with the help of this music streaming app.
Mark your favorite songs and shuffle tracks to set a playlist of your choice to play on. You can also listen to higher sound quality music even by staying offline. With features like UV, wind speed, pollution, humidity, visibility, etc. this app is really accurate and needed by all.

If it's been hard for you to find a restaurant in your territory, and then suit your taste and requirement to reach the desirable options that urban spoon will be offering you. Popularity and locations preferred wise this app can help you expand your options, mainly if you have a large group and you can't decide.
4.) Get To Know The Accurate Weather Report By "BBC Weather" (Free):

Weather forecast is something which is very handy, as the right weather information is really required by all of us. This fast- to- load app can offer easy and single- time weather information can comprehend a nine day earlier forecast with hourly forecast details of today and tomorrow.
5.) Socializing Through "Periscope" (Free):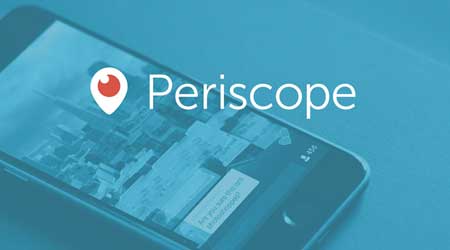 This easy to use live streaming app has revolutionized the idea of social media. Just as some people can use their iPhones to film the things they wish, some other persons can constantly set into the windows of other people's lives. A really handy app for the journalists in disaster prone areas and teenagers in shopping centers as this app can let them cover an enormous variety of perspectives.
There is also a section which can enable interaction during the live stream and if you don't wish to miss out the action; watch the recently added clips from the people you follow.
All these apps mentioned above cost almost nothing as to what they have to offer. To match the ever expanding customer requirement, the mobile app development companies, inclusive of expert mobile application developers are in a frenzy to produce new and convenient mobile apps for the mobile people market.