The previous week, google has launched a new product in the market, Google Search console, which is actually rebranded Google Webmaster Tools. Latest blog update on Webmaster central blogs claims the reason behind rebranding is to make it search engine optimization specialist which cares all about search. Also, that the term "webmaster" is not reflecting people who uses Google Webmaster Tools but to include everyone using this tool, desired has been done.
Why Change The Name? 'Google Webmaster Tools' Was Okay!
Almost a decade back, Google Webmaster Tools was surfaced. It was a unique tool which enabled users to alternate many aspects of their websites like submission of sitemap to google, setting a preferred domain name, generation of robots.txt file and many more which led to creation of many better and efficient sites to be put up on the SERPs.
What is the exact meaning of this name change? Well, Google has realized the universal use of Google Webmaster Tools. The current users of it are people of the field of programming, SEO experts, marketing giants and many more. In this course, Webmasters was no longer serving the purpose and little benefits to users. Users were unable to gain an added insight with use of it.
Honestly, it is a smart move to sustain in the industry. All the users will miss Google Webmaster Tools for a while (especially the dashboard), but again, it will fade away! As it is expected to turn out, the users-friendly commitments from google have actually extended much beyond the use as just a search engine. We find this change to be trustworthy for all what it is aiming at is to improve user experience. This implies to the management and usability sides of the website experience equally!
Once the user finds a way with new Google Search Console, we bet, it will give all the natural taste as the Google Webmaster Tools ever served you with.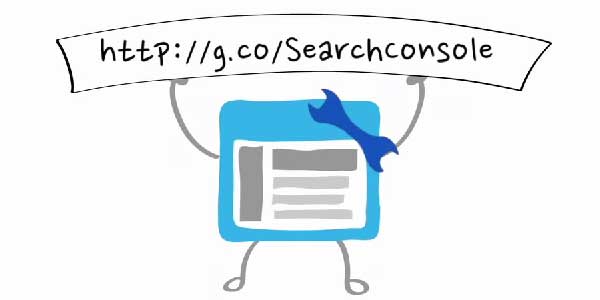 Latest And New Features Of Google Search Console:
The search engine optimization specialist, Google Search Console has amazing new features to offer. The Search Engine Land has already reported two new features which appeared in Google Search Console. Centred on Indexation of app, feature also allows android users to report apps using a Search Analytics report. Also, "Fetch" gives an insight on how "Google sees the content within your app". Supposedly, the first of their own kind features, these are the tools which will help Google Console users to understand the how and why of servicing the user base of modem-bay.
However, if such new powerful features like Google analytics tool are the outcomes of rebranding, we are always gladly open to changes and rebranding. We are also curious about what comes next!
Is it Time For Other Search Engines To Follow Google's Lead?
With world's biggest search engine deciding to move to an all inclusive name, it will be a no surprise if others follow the trend. Nevertheless, Bing Webmaster Tools has not been changed until latest analysis we made!
The chances are also high to witness the rebranding of Google's "Webmaster Central Blog"! Although, let us better wait and let the time speak for the same. The product manager for Google, Michael Fink, told us to keep expectations high about the branding over the next few weeks.