If you are experiencing internet connection errors and your internet connection is working fine then it means that there is a DNS problem and your internet service provider DNS is not working well. It also may be occur if local internet service provider probably doesn't have the fastest DNS servers, and that can slow down your browsing, since your browser needs to look up the IP address of every web site you try to view. Here is how to switch to either OpenDNS or Google DNS for faster browsing times.
What Is OpenDNS?
OpenDNS is a company and service which provides network security and extends the Domain Name System (DNS) by adding features such as phishing protection and optional content filtering to traditional recursive DNS services. The company hosts a cloud computing security product suite, Umbrella, designed to protect enterprise customers from malware, botnets, phishing, and targeted online attacks. The OpenDNS Global Network processes an estimated 60 billion DNS queries daily from 50 million active users connected to the service through 24 data centers worldwide.
What Is Google Public DNS?
Google Public DNS is a Domain Name System (DNS) service offered by Google. It functions as a recursive name server providing domain name resolution for any host on the Internet. The service was announced on 3 December 2009, in an effort described as making the web faster and more secure. According to Google, as of 2013, Google Public DNS is the largest public DNS service in the world, handling more than 130 billion requests per day.
So now its up to you what you want to choose and use. Anyway, proceed below and follow the tutorial and fix your internet connection error.
How To Setup OpenDNS Or GoogleDNS In Windows 7?
Instead of using your ISP DNS service, you can try free DNS services such as OpenDNS or GoogleDNS to solve ISP specific connection problems.
Step 1:) Click on Start -> Control Panel -> Network and Sharing Center and open it.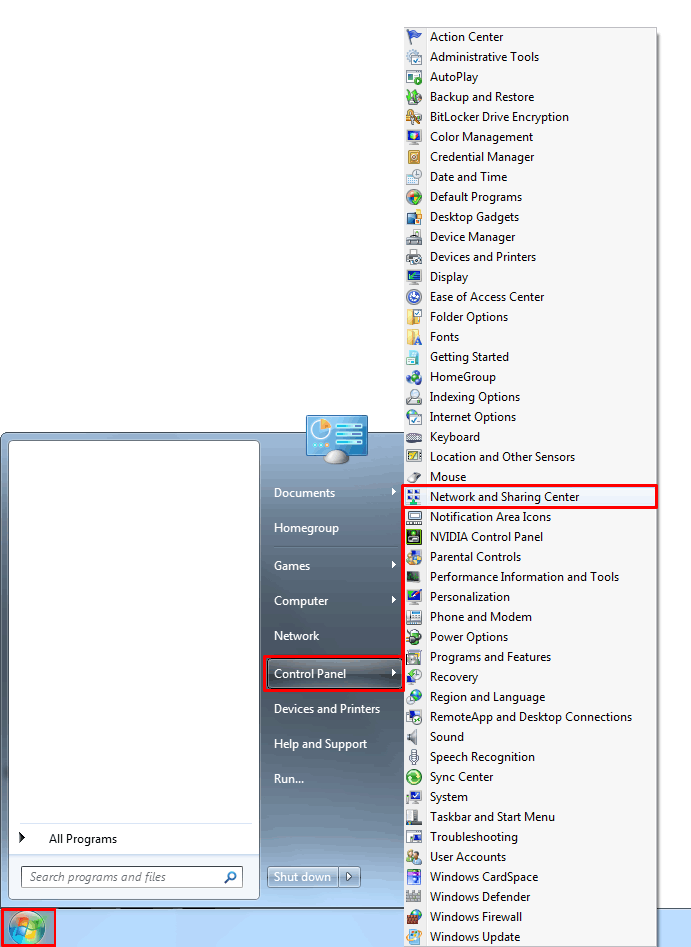 Step 2:) Now click Change adapter setting in the left sidebar.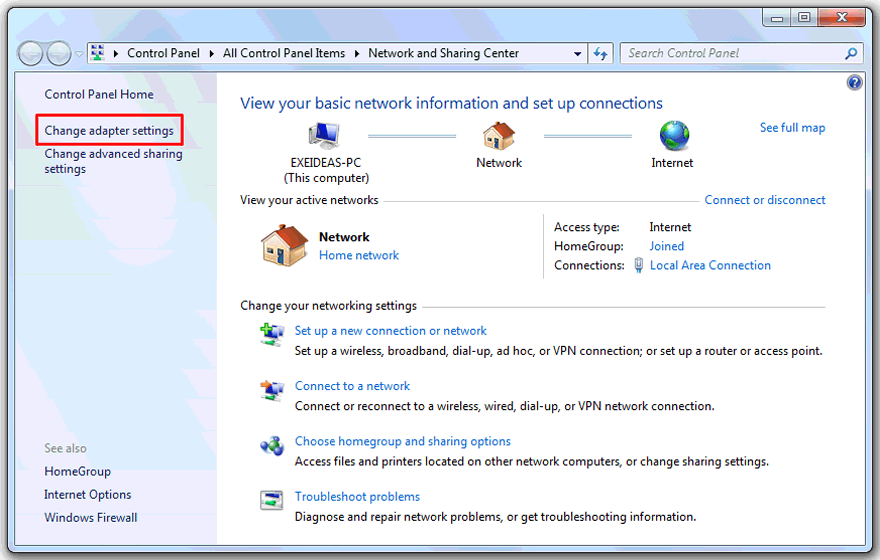 Step 3:) Right Click on your active connection and click Properties.
Step 4:) Click on Internet Protocol Version 4 (TCP/IPv4) and click Properties.
Step 5:) Now select Use the following DNS server addresses: and enter the following no as per your desire.
Open DNS: Preferred DNS server: – 208.67.222.222 | Alternate DNS server: – 208.67.220.220
Google DNS: Preferred DNS server: – 8.8.8.8 | Alternate DNS server: – 8.8.4.4
Now click OK and save it…
Last Words:
That's it what we have, This will mainly help to those who are getting internet connection error still there internet is working fine. If you have any quires about this tutorial or anything else, feel free to ask and if you like it then comment your feedback below.