Sometimes companies want to buy and develop land for a wide range of business-related purposes. When purchasing undeveloped real estate, a company must be certain to do their homework on the property in question before finalizing a purchase contract with a seller. The following are four evaluations any company should perform when interested in purchasing real estate to develop.
1.) Evaluate The Topology:
The topology of a property will often dictate how a company can use that land for development purposes. If the land is not level but has steeply inclined regions and uneven hilly areas, this could complicate how a company goes about developing a newly purchased tract of land. If the land is mostly level, it may only require some minor work with heavy equipment to get the land in shape for what the company wants to do.
2.) Look Into Environmental Issues:
Before a business spends a ton of money on new real estate with plans to develop the land, it is always important to look into any local, state, or federal environmental restrictions that might become a serious problem down the road. A company might purchase a plot of land only to find that it cannot remove the trees on that land because they are an endangered species of tree life. Or, to take down a bunch of trees may endanger local wildlife in a given area. The company might need to consult an environmental law practice to determine the best way to proceed with a land purchase.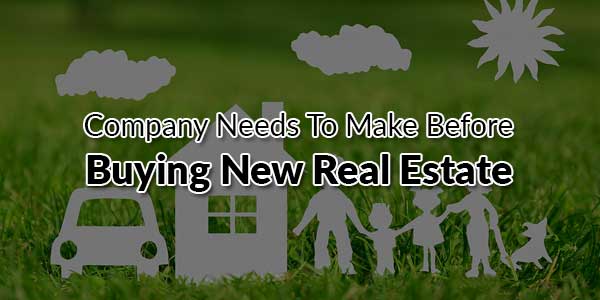 3.) How To Access The Property:
The property a company wants to buy may be difficult to access. It may be located in a remote area among rough, dangerous terrain. The property might even have an easement for access purposes that could lead to lengthy legal battles with people who own neighboring properties. So, assessing a property for its ease of access is a must for any company purchasing real estate for development purposes.
4.) Know Your Neighbors:
Another thing to evaluate is what is going on with neighboring plots of land. The last thing a company would want to do is to accidentally purchase a tract of land next to a neighboring chemical waste disposal company. By finding out what the neighbors are up to, this evaluation could raise important red flags that may be a deal-breaker when it comes to making a real estate purchase.
A lot of time and careful consideration has gone into figuring out the best piece of real estate to purchase for development purposes. Caution and patients were key in helping to avoid getting the company locked into a bad purchase contract. With the right real estate purchase to develop, this is going to significantly increase the company's earning potential.