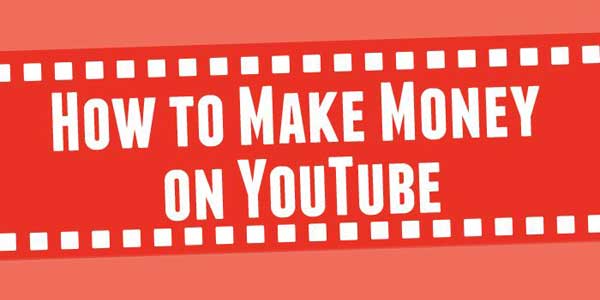 Yes, You Too Can Make Money on YouTube! So, you want to make money on YouTube? Join the club! Ever since YouTube enabled monetization, it has become the new niche for Internet money-making. After all, you can have fun making your own videos, be the star or the director, and make money at it. As the infographic below, shows, getting started is pretty easy…it's making the money roll in that is more challenging.
Once you've set up your account and turned on monetization, you need to decide what sort of videos you want to make. You can do some keyword research to see what's hot (and what's not), and focus your efforts around things that really interest you. Remember, if you don't have some passion about what you're doing, you probably won't make the best videos in the world around that topic.
When you've uploaded your first video or two, you should start marketing yourself. Twitter is a great way to market yourself, if you follow solid strategies for Twitter marketing, so plan your marketing efforts carefully. Just make sure you're getting the word out about your great new videos.
If you plan your videos and marketing well, you will find yourself gaining a following on YouTube. With that following will come the money, so have fun and put in the hard work required to make it all count!
Note: This Infograph Is RePublished Here After Legal Permission From: youtubedownload.altervista.org