If your website appears in Google search results, it already has a Google PageRank. This is a score that determines the quality and popularity of a web site. A rough estimation of a website's PageRank can be found using the Google Toolbar, which ranks sites from zero to ten — with ten being the most popular.
Scores of nine and ten are reserved for sites like Google, USA Government and CNN, so there's no need to aim that high. Still, improving your PageRank can be a prominent factor in increasing a website's amount of visitors. The higher its PageRank, the higher a website will appear in Google's search results.
As a result, plenty of emphasis has been put on how to improve a website's PageRank. Even though its scoring system is based on a complex algorithm that changes frequently and is impossible to crack, below are some strategies that have proven in the past to elevate PageRank for websites.

Build A Collection Of Backlinks:
One of the most important factors in the PageRank algorithm is the number and quality of websites that are linking back to your site. Similar to a recommendation, a credible website linking to your website shows Google that you may have worthwhile and relevant information to share. Backlinks can be established in two ways:
Develop relationships with webmasters and request that they link back to your site. You'll likely have to link back to their site in return.
Write guest posts for other websites under the condition that you can link to your website within the post. Make sure these are high-quality posts so they have the potential to go viral. This will increase the guest post's PageRank and consequently, the credibility of the site linking back to yours.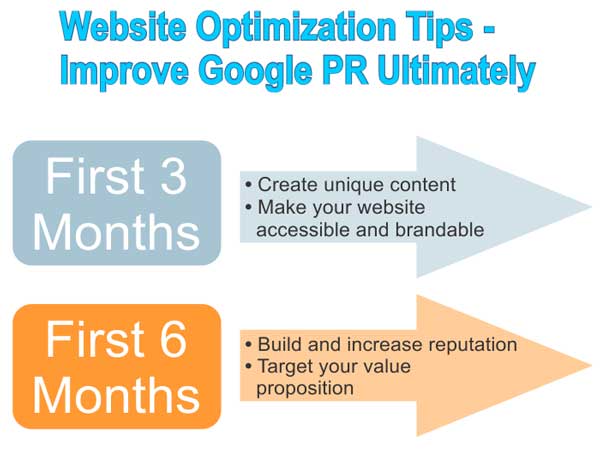 Link Other Relevant Sites:
A website needs more than other websites linking back to them in order to elevate their PageRank. They also need to link to other relevant sites as well. Be sure to link to other blogs in your niche when they publish something interesting. Not only does it help to nurture a working relationship between bloggers, but it also shows Google that your site's content goes above-and-beyond in linking to other quality content, in addition to your own.
Linking to your old posts within your new posts is also a good strategy to have. This way, old posts gain more recognition, which may lead to a better PageRank. It's also important to diversify your inbound and outbound links by occasionally linking to your site's inner pages.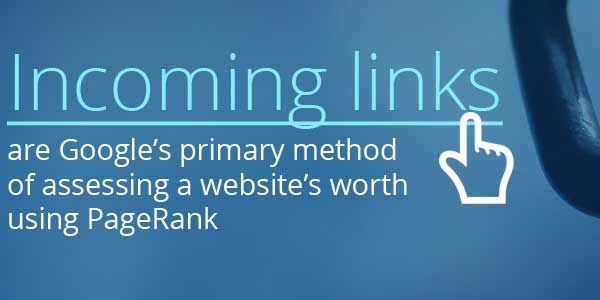 Avoid Black Hat SEO Tactics:
If you have a desire to increase your website's PageRank, stay away from black hat SEO tactics. Google often recognizes them from a mile away and your PageRank will certainly get dropped if they find it. Your website may even be removed from their search engine entirely, which would be a huge blow to any business or website.
Pick the Right Keywords:
Let's face it: it's very unlikely that a libertarian news blog is going to get on Google's first page results for the search term "political news." However, if the webmaster chooses to target the keyword "libertarian news blog" instead, then they're a lot more likely to draw in relevant visitors. The same keyword logic should apply to your site. Feel free to incorporate primary keywords within posts, but do so delicately; an over-abundance of the same keywords can actually reduce PageRank.
Provide A Content-Rich Front Page:
It's important to have a quality array of content on your site, but there is nothing more important than an effective home page. For general PageRank and keyword improvement, it's recommended to have a clean layout with concise, yet direct text content and images that are tagged properly.
For example, 12 Keys Rehab explains their rehab center concisely while linking to social media, a contact number and other information. They have great information and make a good example of how to use content-rich front pages. Your front page should serve as an all-in-one source that aids search engine algorithms in determining its PageRank.
By following the tips above, websites in all niches can steadily improve their Google PageRank and ascend in search results. Quality and frequent content is important-first and foremost-but the aforementioned strategies can also contribute significantly to improving PageRank.
Just Read The Previous Articles Where We Share List Of Free .EDU BackLink Providing Sites, Mix Domain Dofollow Blog High PR List To Comment And Some Other Blog here CummentLux And Other Third Party Commenting Platform Added At Free High PageRank BackLink For Your Blog And Websites. And Most Important GOV Links At A Huge List Of High PageRank .GOV Sites To Get Backlinks And Also A Backlink Generator At IMTalk Backlink.
About the Author:
Courtney Gordner is a blogger/journalist who enjoys sharing her experiences with SEO that she learned while working for a laywer. You can
read more
here.