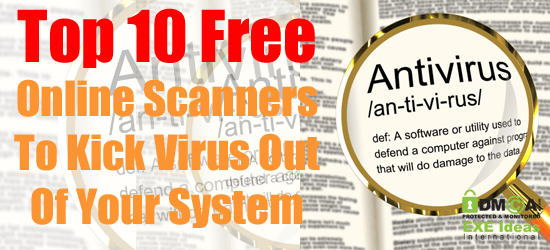 Computer virus grows and wasp stronger every day, they are tools in the hand of the hackers, they are malicious agent that spreads across your system files and folders and cause damages as far as they can.
The Windows operating system is the most popular and widely used operating system worldwide but very vulnerable to virus attack, if a virus enters your computer, before you know it, your Windows has started mal-functioning and may result into a sudden crash down which may make you lose your most important data.

Virus enters computer systems via e-mail messages, IM messages and mostly through porn sites. You may also get them when you transfer files from infected devices via Bluetooth, infrared, or USB etc.
Without a pencil, there wouldn't be a need for an eraser, so is the case of the computer anti-virus software, and we have so many of them this days to safeguard our systems. They are designed when the growing viral load of the computer viruses were beginning to become uncontrollable.
Every day, new viruses are released into the air, therefore, your installed anti-virus may not be updated enough or so blind that it wouldn't be able to detect the new malicious agent that is why it is sometimes advisable to consult the services of the free online scanners that could easily detect and kick-out viruses out of our devices. There are so much of them and almost all of them perform better, but here are 10 free online scanners that will work wonders to keep your system clean.
1. Kaspersky Online Scanner 7.0 :
This online scanner is developed by Kaspersky lab; it detects fixations of viruses, spywares, malwares, dialers and Trojans. The free online scanner supports Microsoft Windows OS. The program analyses and scores email contents; two definite threshold emails are marked as "spam".
2. VirSCAN :
VirSCAN is a complete free online scanner that examines your files for virus detection and removal. This service employs different antivirus software available on the VirSCAN list, it analyses uploaded files and gives scanning result at the end of its checking task.
3. TrendMicro Housecall :
It is a free online scanner and web based, it detects threats of viruses, spyware, Trojan, and malware etc and thereby completely removes them. TrendMicro free online scanner supports with Windows XP (32-bit) Home or Professional, Windows Vista (32-bit and 64-bit) Ultimate, Business, Home Premium Windows 7 and RC (32-bit and 64-bit) and works with all web browsers.
4. ESET NOD32 Online Scanner :
NOD32 is a Slovakia based anti-virus company; it is available in two editions, the Home and Business edition. Both editions perform the task of scanning and detecting threats, viruses and malwares on your systems. The Business is a special edition that has a Remote Administrator that facilitates server operations which prevents threats and viruses.
5. BitDefender QuickScan :
Bit Defender is and online Scanner featured with high speed scan and detection of malwares in your system within 60 seconds. The specific browser supported by this free online scanner are; Internet Explorer, Google Chrome and Mozilla Firefox, it only fixes active virus around detected around the memory and does not wipe them.
6. Panda Active Scan :
This online scanner is one of the best software that detects and removes computer threats keeping computer in active performance. It is designed to critically examine the hard drive nook and cranny as well as other removable devices to detect threats and viruses. Panda is capable of detecting over 110,000 viruses and cleans spywares, trojans, malwares and dialers.
7. Kaspersky File Scanner :
An online file scanner developed by Kaspersky lab to detect and verify threats and viruses. This tool supports Microsoft Windows OS, it also works to detect and remove email spam, data leak and phising attempts.
8. F-secure DeepGuard Online Scanner :
Developed by Helsinki and Finland based anti-virus and computer security software company. DeepGuard 4.0 is its latest software, featured with an advanced scanning technology. The software fixes many new and anonymous malware infringements based on changes that occurs on Windows run systems and block them automatically. This anti-virus requires a strong hardware basement to function properly.
9. VirusTotal :
A web based free online scanner for checking and detecting threats and viruses using 44 different antivirus softwares. This website utilizes the synergy to detect viruses which your computer antivirus softwares ommits. The files are detected when sent to this site via email or directly uploading it into the site. The set-back on this service is that its file its limited to 32MB and would not be able to scan your whole computer like other anti-virus will do.
10. Jotti :
It is also a free online scanner that facilitates the scanning of a single file with 20 different antivirus programs. Some of the antivirus used by Jotti includes; Avast, Grisoft AVG, Avira Antivir, ArcaVir etc. Like other web based scanners, Jotti also detects and flush viruses, threats and malwares. The demerit on this device is that, it cannot scan more than 20MB file at a time.
These are the list on 10 free online scanners that will help to optimize your computer security, the criteria used in selecting these tools are; efficacy, speed, and protection technique. Some of these tools are well known while some looks strange, but all are good in their area of assignment. Feel free to make use of them and share your view on this post.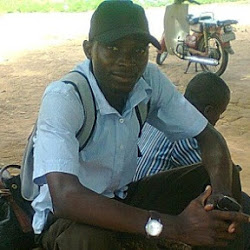 About theAuthor:
This is a guest post by Konga Felix, a tourist, business man and blogger. He currently works as social media analyst at payday loans uk where he oversee people's comment and testimonials about pay day loan opportunities.