Are you in the middle of launching your small business? Or do you already have a business of your own? No matter which stage you are in at the moment, it is only normal that you would want to have a strong presence both online and offline.
And that's perfectly fine. But the problem is you have no idea which strategies are going to actually work and which are slated to fail. People online will give you an insight into a lot of strategies but are those all going to work?
We are not sure. But what if we tell you that there are a few working marketing strategies that always seem to work. Sounds great, right? Let's find out more about the same.
What Are Some Working Marketing Strategies For A Small Business?
If you are tired of going through the experience of constantly experimenting with different marketing strategies, then you have come to the right place. Keep reading to find out how to market your small business right.
1.) Go Social With Your Small Business:
The world can't seem to get enough of local businesses with sustainable initiatives and conscious consumers promoting local stores like never before. But at the same time, these businesses are also making the mistake of not putting enough effort into creating the right online presence.
Thus, the sooner you start your brand's journey online, the better for you. Moreover, this will create a fantastic sales opportunity for your brand. Earlier, if you were selling offline, now you can sell online as well. Also, make sure you are using the right platforms.
For instance, if you are a lifestyle product-based business, your channels are Instagram, Pinterest, and Facebook. But if you were selling some corporate service, your platform would be LinkedIn.
2.) Put Faith In Word-Of-The-Mouth Marketing:
This one never gets old. Word-of-the-mouth marketing is something that has existed in the marketing world for the longest amount of time. And in spite of being this old, the strategy works impeccably every time, especially when you use it for any local business.
Yes, you need to put up your testimonial online to expand your digital presence. But for making the most out of your sales funnels, you need to put faith in your local customers. Moreover, you must also put in the effort to build relationships that last.
For instance, you have ten loyal customers at the moment. Now imagine if you do build a good relationship with these ten customers, there is every possibility that these people will go and talk about your brand with other people. Ensure you have a good office phone service to continue these conversations. Thus, your brand's image is automatically built by word-of-the-mouth marketing.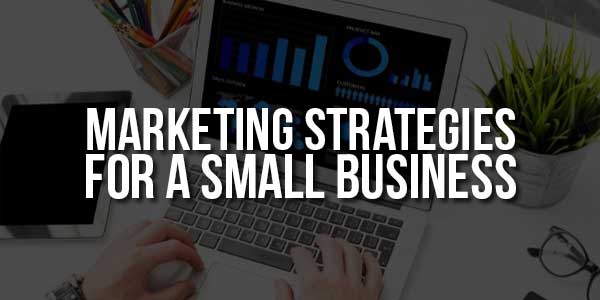 3.) Manage Customer Relationships With A CRM Software:
CRM stands for customer relationship management, and the function of this software becomes immediately clear. CRMs have emerged as the ultimate tool for managing customer relationships efficiently and multiplying your team's productivity.
A good example of a highly efficient CRM software is Microsoft's Dynamics 365. Now you might be wondering what is the benefit of CRM software for a small business. You have no idea the functions that CRM software can perform for you.
The functions of CRM software for any small business are as follows,
Contact and account management,
Clientele database,
Email marketing and lead management,
Sales forecasting,
Automated sales,
Dashboards and reports
4.) Get Your Own Website:
The mistake most local businesses make is not following the marketing books right. Following all the strategies your read online is not the right way to go about this. But there's one thing you absolutely cannot compromise with.
And that one thing is getting a high-functioning website designed and developed. Also, while getting your website developed, make sure it looks visually appealing. Today, you can't sell anything if it doesn't look good.
Moreover, you cannot give out your brand story on pamphlets. You need a website. Thus, if you haven't considered getting a website, do so immediately. There are so many free tools available online which let you get a website designed for free with zero or low coding. Plus, you just need to pay for the domain and hosting.

5.) Invest In Ads:
As a small business, there's no point doing hoardings or anything similar. But what you can do is consider advertising on social media for lead generation. For instance, if you sell some lifestyle products, make some lucrative combo offers, and run a few ads on Instagram and Facebook. You could also explore more emerging mediums like Pinterest for the same.
At the same time, you can also consider investing in ads simply to expand brand awareness. And for that, you could also do an offline advertising. For instance, check out the local events, and if it aligns with your brand, set up stalls. You could also sponsor the gifts of a few winners in small local events.
Thus, even if you choose to optimize your advertising efforts, you can do it both offline and online. And you don't even need to spend a lot of money on the same. You could invest very little and at the same time earn an impressive ROI (return of investment).
Wrapping Up:
Running a small business is not as simple as it might seem. Uploading a few photographs on social media and putting in a half-hearted effort on your physical store will not lead you anywhere. It will just be a waste of time, money, and effort.
If you put in the right effort and work smart instead of hard, there's so much that you can do with your local business. You will not only succeed, but in time, you will be able to expand the size of your business!