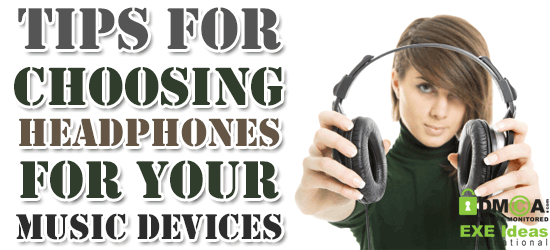 Digital music devices have been popular since the turn of the millennium when the first iPod came out. Since then there have been numerous accessories to go with such devices, like jogging straps, decals, etc…But one thing that remains necessary for these products are the headphones. This article will go over different headphones and tips for choosing them to suit your needs.

Different Headphones:
Portable music devices have always been used as ways to tune out reality and get down with the music that speaks to you. For this purpose, headphones are necessary. When someone is walking down the street or taking the bus with headphones on you immediately think that they are in their own world, in fact, just the sight of these things act as a "Do Not Disturb" sign to people.
There is a great variety of these "Do Not Disturb" signs and this section will go over several of the most common: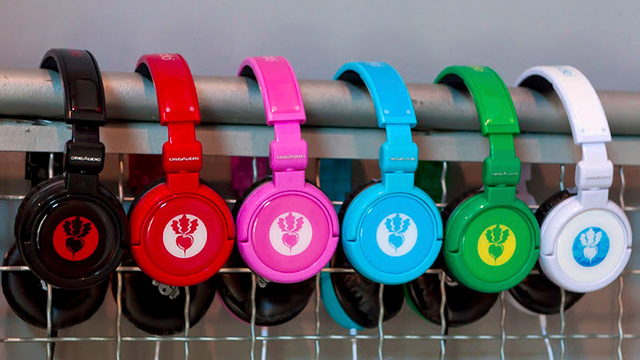 Earbuds — These types of headphones became very popular during the meteoric rise of the iPod. Earbuds are compact and portable alternatives to the earmuffs that headphones used to know as. These type of headphones are ideal for the casual listener of music who needs some general purpose headphones. They can be shared with others by offering a bud, they are easily portable and storable, and are very comfortable in a variety of positions.
Headphones (Muffs) — The earmuff style of headphones are the signature products for premium sounds. They are bulky and cover up the whole ear to let as little external sound in as possible. These types of headphones can typically be seen on athletes and DJs who need studio-quality sound in their ears that allow them to focus on the music without too many other distractions. Great for home theatre and gaming, these headphones are made to be listened to with a higher level of concentration than casual earbuds.
Wrap-Arounds — The wrap-around style of headphones are essentially earbuds that wrap around your ear. Their purpose is to stay in your ear while you do a strenuous activity that would prompt regular earbuds to fall out and become a nuisance. These products are typically durable and resistant to the elements making them ideal for jogging and other forms of exercise. They are portable and compact like normal earbuds for on-the-go listening.
These different headphones are the ones that are usually seen being used with music devices. The next section will go over some tips when choosing them.

Choosing Your Headphones:
The first thing to decide when purchasing headphones is to figure out how they will be used. Are they for casual listening, high-quality sounds, or sportswear? Answering this question will ensure that you choose the right category of headphones.
Choosing a quality set of headphones is the next thing that you should consider. Good sound quality is always paramount and there is nothing like poorly constructed headphones to take you out of your zone.
Comfort is a must when using something that is going to be used in and around your ear. Like poor quality can ruin the experience, so can having uncomfortable headphones. Typically you want to stay away from designs that enter too far into your ear canal as they are almost certain to cause quick discomfort.
Whether you're a technical person or not, reading the specs of the device will always help you decide on which manufacturer to choose from. Reading the specs will inform you of things like whether it requires batteries and if they are included, the type of connector used and if an adapter is available, the length of the cable so you won't have to stretch, etc…The specs are your own personal guide into how these products will work for you.
Conclusion:
Purchasing headphones is a pretty important decision as these products will be in your ear spewing sounds that will grasp your attention. Making sure that you choose the right set will save you a lot of hassle in the future because poor or sub-optimal headphones will really make their presence felt over time. Learn about the different headphones and follow the tips offered in this article and you will have a very pleasant listening experience.