As a business owner, you want to do everything within your power to make your business great. You want to ensure that your employees are invigorated and excited to work at your business. You also want to ensure that you make a good first impression with all of your clients. Fortunately, the way you choose to design the interior of your business can do wonders for achieving these goals.
Lighting Can Invigorate:
One of the subtle interior features that people pick up on is the amount of lighting at your office. If your office isn't lit overly well, meaning there are darks spots and tons of low lighting, it can make your business appear untrustworthy and distant. When you opt for warm interior lighting that brightens up specific areas of your workplace, like conference tables, it can be inviting. People tend to perceive inviting with feelings of comfort and trust.
It Solidifies Your Brand:
You never want customers guessing if they're in the right location. Rather, you want to have metal printing and other types of corporate branding throughout your office location. Focus on using primary colours that represent your brand and consider including feature walls. Metal prints are great for durable signage that will not fade or get damaged over time.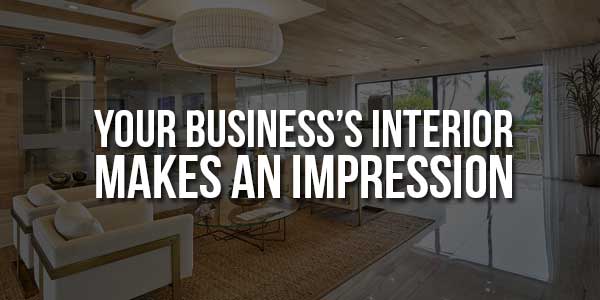 It Showcases Unity:
People want to know that your business is unified and that everyone is working together towards the same purpose. One way to physically showcase this is by having glass partitions. Instead of employees sectioned off in enclosed office spaces, glass provides a more open feel. You can still get the feeling of privacy while in an office without having to remove that much-needed sense of unity.
It Portrays Innovation:
One aspect of your business's interior design is the physical look of your furniture. If you have fairly new-looking furniture in your office, it allows you to create this sense of innovation. Sticking to stainless steel, solid colours, and clean-cut lines can create a sense of modernism. People want to not only work at an innovative business but customers want to purchase products and services from companies who are seen as innovative in their markets.
You never want to underestimate the effect that your business's interior design has on your employees and your customers. The above are just four of the many impacts that it can have. Think of your office's interior as a way to help construct your business in the ideal light for your employees and your customers alike.