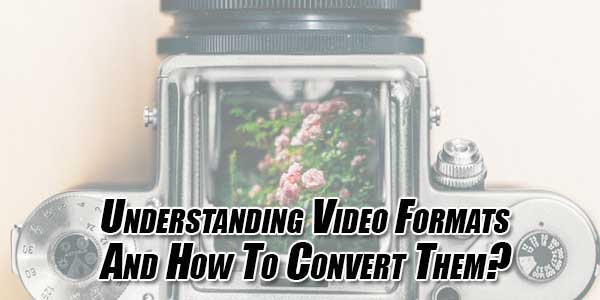 How much do you know about video formats? Are you aware of what they actually are, what they can do, and why you would need to convert them?
What Are Video Formats And What Do They Do?
To put it simply, video formats are essentially a type of file format that is used to store digital video data.
Typically the video format has two parts: A container and video codec. The container is basically the wrapping that holds together the various parts of the video, including the video codec, video data, audio codec, and audio data.
The video codec, on the other hand, is responsible for compressing the video data. Different codecs vary in terms of their efficiency, and you can refer to this list of the best codecs for more information.
Suffice to say the video format is a lot more useful than you may have realized, and it actually affects the:
File size of the video due to the fact that the video codec is used to compress the video data.
Compatibility of the video, as the video data needs to be decompressed (i.e. decoded) to be viewed and therefore the codec needs to be supported.
Because it plays such an important role, it should come as no surprise that you may need to convert the video format at some point or other – either to ensure it can be viewed on a specific device or to compress its file size.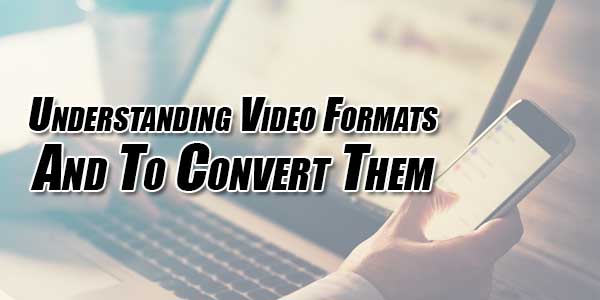 How To Convert Video Formats?
To convert video formats you will need a video converter, which is basically a tool that can decode videos and encode them in various formats.
In practice using video converters is normally fairly straightforward and should be as easy as loading the video that you want to convert and selecting the output format. However, in some cases, there may be other settings that need to be altered, such as the resolution, video bitrate, and so on.
For a better idea of what is involved in converting video formats, you can take a look at this guide.
The real trick to convert videos effectively is to be able to figure out what format you need to convert them to. That is where there are a few tips that can help:
MP4 with H.264 is the most widely-supported format and is the best option for compatibility.
MP4 with H.265 (HEVC) is quite well-supported and has better compression than H.264.
MPEG-2 is the only format that can be used to encode video DVDs.
If you want to try converting a video for yourself there are many video converters that you can use. Some options that you could try are HandBrake or Free Video Converter.
Conclusion:
Make no mistake you can benefit quite a bit from your newfound understanding of video formats and what they do. Now that you can convert the formats of videos, you will never have to worry about running into unsupported video formats – and you could even compress and reduce the file size of some videos to make them easier to store.