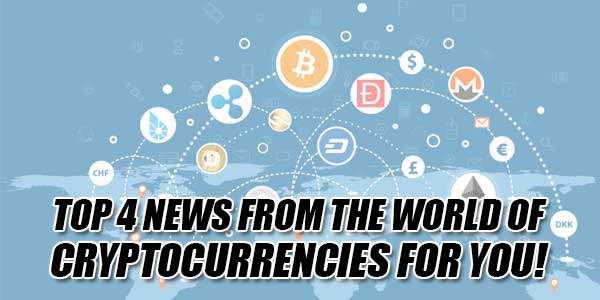 Crypto currency may not be a new thing around the block but it still is a thing of mystery to many of us. But this form less mode of payment is becoming more and more relevant to the modern day. In fact hardly a day passes that there has not been a development in the digital currency world.
Here are a few important updates from the cryptocurrency world, that may matter to even those who do not mine or invest.
Standard Chartered Banks Pilots A Bank Guarantee That Is Based On Blockchain Tech:
As a step towards the paper less trade financing, the British financial service provider Standard Chartered is partnering with the digital trade provider TradeIX and Siemens Financial Services to attempt a smart bank guarantee which will be based on the Block chain technology.
This digital trade financial solution will help to handle a large volume of transactions, making it an end to end solution that reduces redundancies and inefficiencies by following a single distributed ledger.
Rakuten, The Japanese E-Commerce Giant Acquires Crypto Exchange:
If you have been in the E-commerce world for a while, the brand Rakuten couldn't have escaped your attention. This Japanese Internet Giant Rakuten has acquired the Tokyo-based cryptocurrency exchange Everybody's bitcoin, through its subsidiary Rakuten Card.
The deal is said to be worth around 265 million JPY. This move aligns with the Rakuten group's interest in the blockchain technology and its establishing of the Rakuten Blockchain Lab in 2016.
Bitfi, A Bitcoin Wallet Loses The Term 'Unhackable' From Its Claim:
Bitfi earlier made an offer of $250,000 to anyone who can hack their Bitcoin Wallet that is backed by the anti-virus software company McAfee.
A security researchers group including the like of Prof Alan Woodward from Surrey University claimed that they had hacked into the wallet once before. Both Bitfi and McAfee have rejected their claim.
The challenge required the hackers to remove the Bitcoin stored in the wallet, which the hackers failed to do.  Following their claim, Bitfi has made a public announcement to lose the 'unhackable' termfrom its description to avoid more controversies.
However, McAfee still maintains their stand on the issue.
Bitcoin Finally Becomes Mainstream, Thanks To Eminem:
It is finally time to accept the fact that they cryptocurrency has become mainstream. You ask why? Our Real Slim Shady AKA Eminem makes a mention about Bitcoin in his new album "Kamikaze".
"Remember everybody used to bite Nickel – now everybody doing bitcoin." sings Royce Da 5'9' in "Not Alike" who co-stars in Eminem's newest album. This is not the first time the crypto currency and rappers got involved. Earlier this season, another rapper Akon even launched his own crypto currency.
Like all technologies, the world of crypto currencies has too many things happening at the same time. Do you have any other news that we may have missed? Which of these news seem more important to you? Let us know.