Thinking of what to tweet and gaining real twitter followers are some of the difficulties you may have when you start on Twitter. Having 2 to 3 followers who are probably people really close to you does not count. If you want to use this social media platform for personal use or marketing method, you definitely want more people following your posts. Therefore, you ought to know techniques in acquiring your first followers.
Come Up With An Attention-Grabbing Description:
You might be wondering what a great description on Twitter is. This means there are strategic keywords included in it. You have to let your readers know what your tweets are about. If you can make it witty, it is better. The main goal is to gain more followers, so you have to send the right message to the right people. In addition, it is not advisable to have a lengthy description. Putting a URL that is easy to track is also helpful.
Know And Follow Some Hashtags That Are Relevant:
Hashtags are utilized to group tweets. Therefore, you can use these to know the users you must follow and the real twitter followers on your list. You can get an idea of what to tweet about through Twitter users who get their tweets reposted.
Repost Tweets Which Are Amusing And Interesting:
You know the happiness when your posts are retweeted. Therefore, you must do the same for others. You have to remember that Twitter is a social media platform, so it is all about connecting and helping out each other. You can gain attention from your target audience. It doesn't matter if the account owner is a competitor as long as you know the content is worth sharing for. Do not forget to acknowledge the creator of a certain tweet by using "@" because this is part of social media etiquette, you will have a positive reputation and get more real twitter followers.
Give Your Own Personal Touch:
Putting your own personal flair is one way to keep your tweets at par with your content. You should pick out the most profound, astonishing, or debatable aspects of the post you are sharing. Then, you have to create a gripping tweet for it.
Do Not Make Tweets About Yourself All The Time:
Imagine someone talking about himself all the time. It gives you boredom, right? This is the same with tweeting that focuses solely on yourself. It will drive away potential followers. It is suggested to make tweets about yourself 20% of the time only. By sharing tweets which have diverse topics, you can increase the number of your real twitter followers.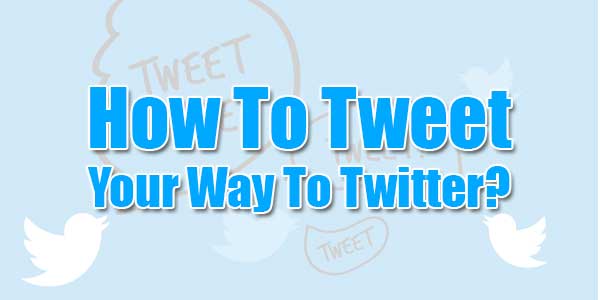 Follow Other Users:
When you follow Twitter users who retweet amazing posts, you must also follow the people who put time and effort to write it.  Moreover, after you follow a couple of accounts, Twitter will suggest users who are fit to follow your account.
Follow Back The Users Who Followed You:
In social media, the principle of give and take applies. When someone follows your account, you should also do the same. However, you have to identify Twitter accounts that are spam such as having a description, "Pay $6 for 15,000 followers." You have to be careful when following Twitter users like this.
Show Gratitude To The People Who Took Time To Follow You:
Showing gratefulness is a good character that can reflect to your Twitter account. Therefore, you should be thankful when someone follows you. You better do this by putting "@" and the username together in order for your other followers to see it. From there, they can possibly retweet and stumble upon your Twitter account.
It Is Okay To Repeat:
Since not all your followers have seen your posts, you can repeat or recycle your previous posts. You just have to make sure that your content is updated and relevant so that many people can still take interest.
Determine What Works For You Or Not And Change:
When you see a number of your followers discussing, sharing, or clicking your tweets, you should analyze what these tweets' similarities are. You should give more attention on how your tweets perform since you can know what you need to change and save time.
Put Up Your Own Blog:
Posting contents and a URL directed to your Twitter account on your blog is one of the effective ways to get followers on Twitter. You can also include the link of your blog to your profile on Twitter. This will make more people realize that your blog exists.
Conclusion:
The tips given not only work on Twitter but also on other social media platforms. The most important thing you have to remember is to help out other Twitter users so that they can help you back in increasing your followers.