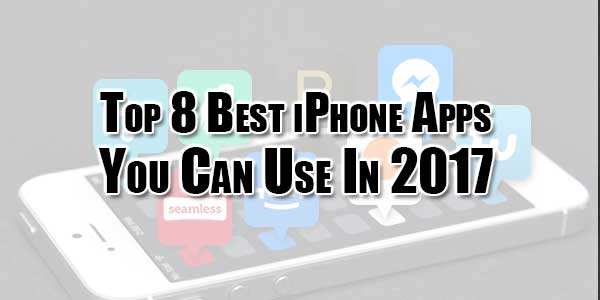 There are over 2 million iPhone apps out there making the iPhone users' life easier. Thanks to the top iOS app development company, Apple.  While among the myriads, it is extremely a tough task to sort through all the clatter and find the best, we have actually done this for you. Whether you've just got your first iPhone or looking something new for your device, here are some of the best iPhone apps worth downloading.
1.) HINGE – Meet Friends Of Friends:
A great networking and dating iPhone app, Hinge makes matches with nearby singles. Unlike Tinder, Hinge takes the matching process a step further by finding people with at least one Facebook friend in common making the dating site more reliable and less skeptical.
2.) SEAMLESS – Food Delivered At Your Door:
With Seamless, users can order food through their desktops and smartphone, needless of calling restaurant. Seamless services are a part of the online and mobile food ordering firm, GrubHub. This service lets users to order from nearly 35,000 restaurants/hotels in more than 900 cities. The app is as reliable as our pizza cravings.
3.) Robinhood:
Built around the idea of "no-fee stock trades", this app has made trading cost-effective, intuitive, and portable. Top iOS app development company has designed it very beautifully that it has already been awarded with the Apple Design Award. The app interface is composed of an Apple Watch version of the app and nifty night and day themes.
4.) SeatGeek:
A preferable choice of top 10 iOS app development company, SeatGeek is for those who have gone through the tedious process of buying event and concert tickets from online sources. SeatGeek works by scanning all the popular sites where users can get the best deal for buying tickets based on their search. The mobile app is matchless in terms of its interactive seating chart interface. It includes photographs of the interiors of the venue to help users decide their seat.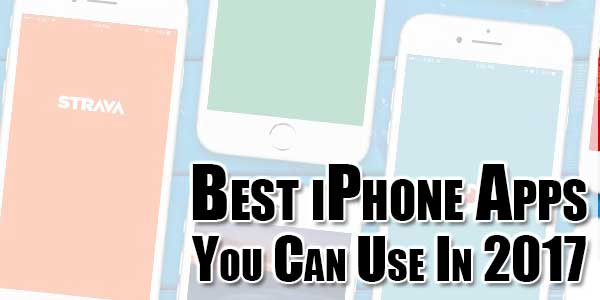 5.) Reserve:
Designed to handle the dining experience of users from start to finish, Reserve iPhone app can be used to reserve a table at restaurants in top cities like New York City, Boston, Los Angeles, Chicago, San Francisco, and Philadelphia. Reserve acts as a mediator between the user and the restaurant for managing everything that comes up such as a reservation time change. In addition, it also facilitates users to pay their bills through the app itself. Even you can split the bills among your group and pay.
6.) Facebook Messenger:
Who knew that Facebook's decision to split Messenger out of its main app would turn to be fruitful? Time proved it as a smart move. Currently, Messenger has over 800 million users across the globe and has become much more than a way to send text messages to friends. With Messenger, users can create videos, send money, make audio-video calls over the internet, and even send stickers and animated GIFs easily. It's like many services under one umbrella and hence the top choice of top iOS app development companies.
7.) Headspace – Your Aid In Meditation:
Headspace is an iOS app that pitches itself as a "gym membership for your mind." It is developed in 2012 by a British meditation teacher, Andy Puddicombe, who himself is trained as a Tibetan Buddhist monk. It is based in the fact that certain meditation techniques have been proven to work scientifically. Headspace has over 3 million users today. Some of the benefits of this amazing app are better self awareness, and fewer stress and worry. In addition, the app also tracks your progress and lets you pair with a partner for accountability.
8.) Wish – A Hi-Tech E-Commerce Startup:
Wish is an ecommerce venture that has been described as the company 'Fab' as it was supposed to be. This app sells affordable and stylish products through optimizing social channels, such as Facebook. While the layout of Wish app resembles that of Pinterest, everything you find on this app is for sale that too at a price less than $25. Wish welcomes global merchants to make proposals on prices to bring the lowest-cost items possible to all its users. Popular ecommerce website Alibaba uses a similar approach.
Have we missed your best iOS app? Feel free to share with us.