Marketing has been continuously evolving for centuries. It can be seen in historic films that active market stalls and trader's dates back to the age of ancient Greece or Rome. While these traders had not called their activities marketing but the work they were doing essentially resembles the marketing trend we saw in the early days of marketing.
Introduction Of Internet:
When the Internet was first invented, it was not meant for advertising purposes; rather it was simply to exchange information, mainly using emails. It was to be primarily used by universities and computers. In 1979, the first major U.S commercial online service, CompuServe, started to offer technical and email support to PC (personal computer) users. Following this, in 1994, marketing pioneers saw the immense potential in internet marketing business.
After they recognized the fact that a million users logged into this immense network each day to find information, it became the perfect medium to start online marketing. Web Browsers didn't immediately gain popularly, not until 1993 at least. In 1993, National Center for Supercomputing Application at the University of Illinois released the Mosaic browser. It was a graphical web browser, which was easy to use and install. After this invention, the internet began booming at a fast pace. In 1994, spending for internet marketing totaled to almost nothing, but in 1995, it immensely increased to more than $300 million.
Expansion Of Internet Marketing:
Today, a decade later, the internet marketing business has expanded to nearly $200 billion according to a research. Keeping a current with the latest trends and whats happening online has become necessity for the companies involved in internet marketing. If you have started a business or are in a business, it is necessary for you to have an online presence. Internet Marketing has become essential for the business world. Affiliate marketing is also changing heavily now. People are creating affiliate campaigns of their own, arranging deals, building their own links with published and advertisers themselves.
Search Engines & SEO Marketing:
The first search engine was developed in 1990, and was called Archie; however, it was significantly different from the search engines we use today. The first search engine, which resembled the ones we use today, was released in 1994. WebCrawler, a company, released their search engine, which could index headers and titles of a web page, as well as its content. Later, in the same year, a search engine named Lycos was released that added more features to that of Web Crawler by ranking the results based on their relevancy.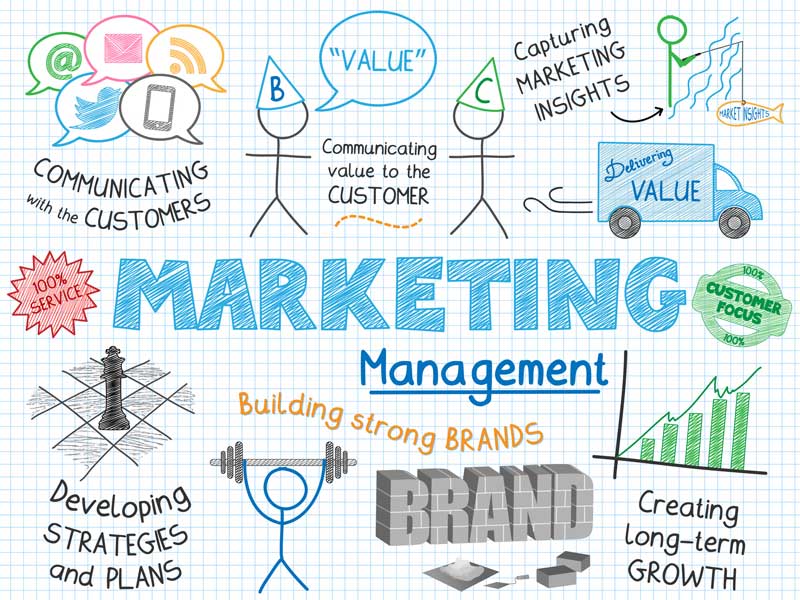 In 1996, Google was finally launched, and in the next 4 years, the Ad-Words campaign was launched in 2003. It was the first system, which allowed marketers to use it to serve ads in response to the user's desire. Keyword research emerged as the basis of SEO strategy. Users looking for a service or product had to type the related words into Yahoo, Google, Bing or any other search engine. The search engine would then list the results according to their popularity on the web. Most of the users do not click through more than the first page results. Due to this, all of the business and marketing individuals wish their websites to be placed at the first page.
Social Media Marketing:
It is now possible to browse internet on portable devices, such as mobile phones and tablets. As more content is being shared on Internet, the possibilities to build a brand have again changed the face of internet marketing. Social Media has become an influential force along with advertising strategy and SEO marketing in its own right.
Building a brand involved practices such as interacting in popular social media websites, such as Pinterest, Twitter, and Facebook. Posting high-quality content, which is easy to share, increases the brand's chances of generating good social signals. Defining your target audience is vital in a social strategy.
Future Of Online Marketing:
To the present day, online marketing has been exponentially growing, and it will continue to do so. It will drastically impact the perceptions and behavior of the consumers, along with businesses. It will become increasingly important for the businesses to take actions in order to achieve corporate success. Flexible nature of online marketing has put an impact on how the consumers operate, as they aim for interaction, navigation and privacy. Rather than eliminating the various methods of traditional marketing, online media and marketing has greatly encouraged the newspaper and television providers to serve community through heightened interactive methodologies.
The internet has continued to grow over the past decades, and will continue to do so, and so will Internet marketing along with it. History of Internet Marketing has evolved into a fast-moving ad creative business service, which has developed various specializations. Staying up to the latest trend and ever-renewing web design can greatly enhance your chances in this game.
Note: This article is provided by one of freelance writers who works with AdvancedWriters.