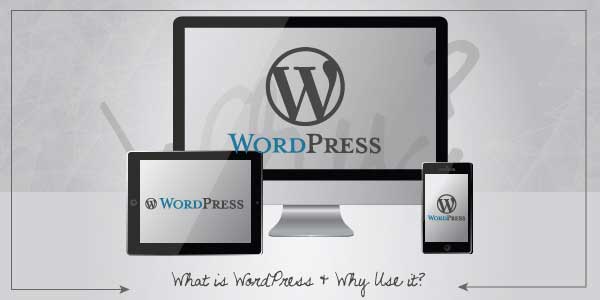 WordPress was released as a blogging platform on May 27, 2003 by Matt Mullenweg and Mike Little. Over the years, the WP developer community expanded the functionality of this platform to allow the creation of more complicated web pages. Running on a software script built with PHP and MySQL, this open source technology has now evolved into a full-fledged content management system.
What Is WordPress?
According to the latest statistics and figures, WordPress powers 25 percent of the internet. Over 74.6 million sites currently use WP and the number grows every day. It is reported that one is every four website is created on the WP platform. Have you been thinking what makes this content management system so popular? Well, let us look into the benefits of WordPress development.
Free to use: As mentioned above, WordPress is an open source content management system. What does that mean to you? It is free to use, edit and redistribute. You can download the source codes of WP from its official website and use it for building web applications at free of cost. Business enterprises working on a tight budget may make the most out of by using this free and supported CMS. Though, you may need a web hosting account and a domain name to host your WP powered site on the web.
Easy to use: Just a one click installation procedure and WP CMS is all ready for your use. Straightforward functionality, intuitive interface and ease of use are the major factors that make WordPress different from the rest. You don't have to be a coding expert or nerdy geek to work on the WP CMS platforms. The amazingly user-friendly administration interface of WordPress is in-built with the popular TinyMCE rich text editor, a basic HTML view, media uploader and menu management.
Easy to extend: WordPress comes with thousands of free and premium themes, plugins, add-ons and widgets. When it is about determining your website appearance or how the content needs to be displayed, then themes come at your disposal. You need plugins for adding new functionality or to modify the existing functions of the CMS. Widgets are snippets that are used on the web applications to retrieve and display any specific information. Creating a customized web application with WP is a breeze. Since WP is an open source, it would be easy to modify the source code to build any web application you wish.
It is flexible: WordPress is one of the most flexible content management systems available on the digital market. Extreme versatility, full flexibility and wide range of themes and plugins make it easy to create any type of website with WordPress. You can create a blog, directory website, online shopping website, a forum, personal websites, social networking sites and a membership website to mention a few.
It is search engine friendly: Building and hosting a website won't be enough, right? You need the website rankings in the first pages of search engine pages results. Since WordPress is SEO friendly, it can play a crucial role in increasing your site's search engine rankings by a greater extent. Fast loading speed, clean and simple coding, XML sitemap, intuitive navigation, image optimization, social media integration and fully responsive user experience are some of the key features that improve the SEO visibility of WordPress powered websites.
A great community to help you out: WordPress community comprises of active users and developers and more number of like-minded people have been participating and contributing to the community day by day. And that is why, WP have been receiving a constant update of bug fixes, upgrades and support from the active community. WP maintains a support forum where web users can post their queries and seek solutions to their problems.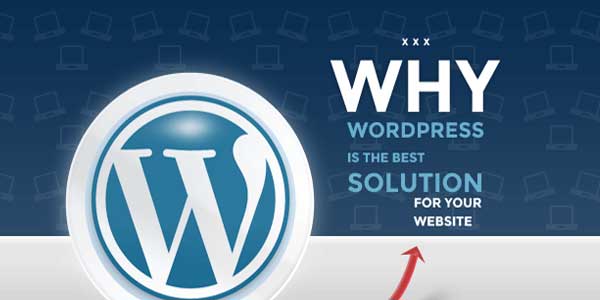 Now these are some of the main reasons that contributed to the exploding popularity of WordPress. CNN Blogs, Reuters, UPS Blog, Katy Perry, IZOD, TechCrunch, Laughing Squid and Buzz Machine are some of the big name brands that use WordPress to power their website.
If you are wondering how to set up a website with WordPress, then let us give you the steps included.
Step 1: Choose a domain name and web hosting for your website
Step 2: Download WordPress from wordpress.org
Step 3:Complete the one-click-installation process
Step 4: Choose a theme or template for your website
Step 5: Now you are ready to add contents or create new pages
Well, that is all about the main features and benefits of WordPress CMS. Why not download, install it on your PC and test the waters for exploring more about it.