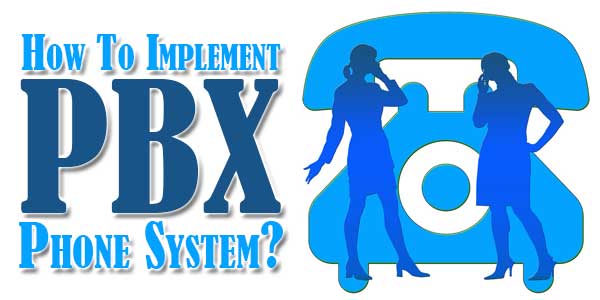 Communication is key to smooth handling of operations at any business or workplace. You need communicate with your employees and clients on a regular basis, your employees need to communicate with one another or with important clients and vice-versa. Therefore, putting in place a sound system of communication is one of the essentials of business operations you just cannot do without. A majority of organizations rely on PBX Phone System to fulfill this need for effective communication.
What Is PBX Phone System?
PBX or Private Branch Exchange refers to a private network of telephones used within an organization. The system uses a mix of channels such as ISDN, analog, or Voice Over IP to facilitate communication within an organization and also with the outside world. Advanced PBX systems also come packed with features such as voicemail, transfers, call recording, ACD call queues and interactive voice menus. A PBX can either be installed through Virtual or House solution or even as an in-house solution.
Implementing PBX Phone System:
If you are having a PBX Phone System installed in your organizations, here are a few steps to watch out for:
Supplies Needed:
To install the PBX, your hardware installation team must possess the following supplies:
A KSU monitoring kit
An electric drill
An electric screwdriver
Cords to link telephone lines
Circuit cards
Steps For Installation:
Installation of a PBX Phone System can be accomplished in these few simple steps:
Since the PBX is going to be linked to all the phone lines and telephone units in your organization, the first crucial step is to zero-in on a strategic location for mounting the key service unit (KSU). The KSU is the brain behind a PBX system that keep your phone system alive and functional, therefore, it is important to have this located somewhere centrally in the office area.
Get the installation team or hardware guys to successfully install the KSU on this identified location. It is best to keep the KSU wall mounted and you'll require electric drill and screwdriver to complete this process.
Insert the circuit cards into the KSU to make it functional. Circuit cards are responsible to configure your KSU to execute the different functions you require from your PBX Phone System. These can vary from basic services such as intercom calls to more advanced options such as voicemails, depending upon the kind of package and services you have signed up for. There is a dedicated slot for every circuit card on the KSU. Most often these card slots are found on either side of the unit, however, certain KSU designs may require you to have the unit opened up for card installation.
Use telephone cords to link different telephone lines in your office with the central KSU. This step helps in linking all the telephone units with the KSU. Upon successful completion, all the telephone units will have a dial tone.
Once you have a dial tone, connect each telephone unit set to the KSU with help of a telephone line.
Now that the PBX Phone System hardware installation is complete, you can have the KSU plugged into a power outlet. It is important to make sure all the system lights turn on when you do this to rule out any malfunctioning of the KSU.
Have all the telephone units in your organization turned one and check for light signals to make sure the network of telephone cords and line has been set up correctly.
Refer to the programming and set-up manual provided by your services provider to code the KSU. The instruction on these manuals may vary greatly, so it is important to follow each step explicitly.
Place a test call from one of telephone units to see if your PBX is up and running.
Your PBX Phone System is now ready for use