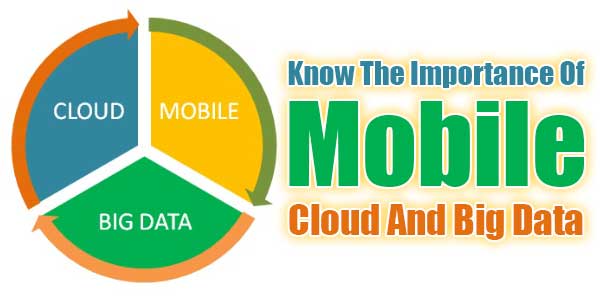 Mobile cloud gained instant popularity since its launch due to the many unparalleled benefits that it holds. Thousands of people are using mobile cloud and big data and gaining big benefits. There are many public cloud providers that are cost effective as well as easily usable for every kind of person. The need to manage big data is no longer a difficult task as mobile cloud is there to help you secure the data on any mobile handset.
New Ways Of Customer Interaction:
The use of mobile cloud helps to promote customer interaction, engage them, and address their issues to drive strategies. These strategies are helpful in making products, services and business decisions. It gives a boost to the process of customer interaction by providing real time access in many areas to the customers. Mobile clouding has made computers available anywhere as it provides instant services to the users. The biggest reason for customer interaction through the introduction of mobile cloud is its mobility and real-time access. New channels are being introduced by the combination of cloud and mobile that is also beneficial for the customers.
More Customer Insight:
The cloud providers are focusing more on meeting the needs and demands of customers and they are trying hard to do every possible thing to make it happen. This level of concern has made developments in mobile cloud and big data. Customers have various demands regarding this issue as everyone wants an easy movement of data in and out from a cloud environment. These processing demands need to be dealt with and service providers are making a huge effort to provide better solutions for meeting these needs. Various activities can be done using mobile cloud like cloud hosting, project management, email marketing and much more. These all deal with customer needs and the demands of this era.
New Innovations:
Mobile clouding is providing new opportunities for innovation and creativity to customers to manage their big data. New innovations have been brought to mobile cloud that has made its use much easier than before and further changes are being introduced to make it even better. New innovations have made the cloud readily available for many customers who are running small businesses. Significant opportunities are being provided to many customers who are running small businesses.
Better Collaboration:
Public clouds providers are offering their own brands of big data systems in their clouds that have many benefits for the customers. The collaboration of cloud providers and their own brands of big data are cost effective and businesses of all size can approach this technology. This has happened due to the increasing customer demand for better and bigger applications.
Conclusion:
Mobile cloud is providing tons of facilities to the masses to manage and secure their big data on the web. In this era, everyone is using big data and they have a need to save that data to avoid losing it. Mobile cloud is the best thing to help them in this regard. As technology is permanently progressing, we should keep an eye out for these technologies.