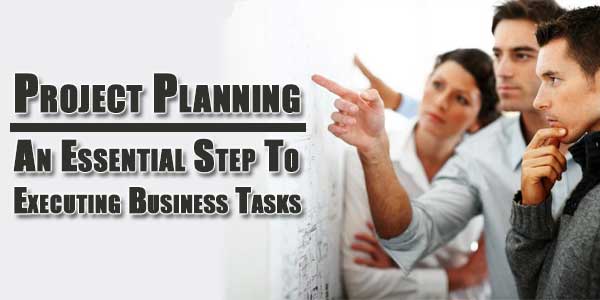 To produce positive results in business, every project must have an effective plan. When you think about it, how can businesses continually satisfy the needs of their clients without a plan in place? Cutting corners or ineffectively planning ultimately sets you up for project failure. As such, project failure leads to dissatisfied clients and a ruined reputation. Whether the project is large or small, it requires a plan that allows key players to effectively comprehend, track, and successfully execute each stage of the project from beginning to end.
Understanding A Project Plan:
A project plan is considered a vital element of project management. Such a plan should define the main objectives of the project including information on collaboration, scheduling, and budgeting. As you know in business, the scope of a project can change in an instant and thus an effective project plan should also be implemented and updated on the regular basis. Essentially, a project plan should outline the following:
The main objective or goal of the task at hand
The responsibilities required of assigned team members
The timeframe for which the task should be completed in
The projected budget for completing each phase of the task
Main Objective And Goals:
A well designed plan should first outline the main objective and goals for the successful execution of any plan. Goals should be clearly defined so that all parties involved can be on the same page. Goals and objectives can be broken down into short and long term objectives. For example, let's say a construction company has been assigned to build an apartment building. The project manager would need to communicate this to their team for further execution. The overall goal of completing the apartment building can be broken down into smaller, more achievable goals for the team to comprehend.

Delegates Responsibilities To Key Personnel:
A project plan should provide a clear understanding to key personnel as to what they're accountable for. Executives should be able to delegate tasks and assign roles that are related to the overall goal of the project. A well defined plan should diminish the possibility of task duplication. It should clearly define the job description. This is essential to overall productivity and removes confusion that could cause a project to become stagnant.
A well thought out plan should be implemented in a manner that allows staff, management, and clients to effectively communicate. It should allow for evaluation of tasks completed and allow a platform for communicating changes as they arise.
Communication Tip: Communication and project planning go hand in hand. Such processes can be streamlined with the support of project management tools that allow businesses to instantly implement, monitor, change, and communicate more effectively. The Procore construction dashboard is one project management tool that can be used by construction companies for improved project execution.
Time Management (Scheduling):
Most projects require a deadline. Project planning allows executives to implement time constraints for various phases of a task. A well defined start and finish time for each phase of the project allows businesses to stay within the scopes of their objectives and finish assignments efficiently. Setting timeframes allows executives to closely monitor overall progress and effectively make changes as they see fit.
Project Budgeting:
A budget is a key factor for any project plan. Budgeting allows businesses to estimate costs that will be necessary to complete the projects tasks. Essentially, staying within budget helps businesses to execute projects while saving money. It gives executives an up to date estimate on how much the project is expected to cost which is of importance to their consumers.
The success of your business's operations solely relies on you and your staff's ability to effectively create and execute project plans. Without a plan in place, completing tasks becomes a disorganized process that leads to poor customer satisfaction, high costs, and low productivity – which of course does no one any good.