More and more people are using smartphones, but how many of them are making full use of it? You may be using your smartphone, but maybe there's a better way of doing things, and it might even have features you are not aware of. Here are just some of those tips and tricks that you can try.
Transferring Contacts
Wi-Fi, 3G And Email
Customization Tips
Downloading Apps The Easy Way
Photos And Other Features
Accessories
Conserving Battery Power
Use Only Features You Need
Transferring Contacts:
This doesn't have to be as time consuming as it used to be. To move contacts on your old phone to your new one, just save the contacts in your phone's sim card and just put the sim in your smartphone. Now you just import the contacts in your phone. This method will work if your new smartphone utilizes the same sim card size as your old phone. Some smartphones use a smaller sim card, so you need to check it first.
If you want to transfer contacts from your Google account to an Android smartphone or move your contacts from your Apple account to your iPhone, it's actually pretty easy. If your calendars and contacts are synced in Apple's iCloud or Google account, you just need to sign in your account and sync them. That's all there is to it.
Wi-Fi, 3G And Email:
Setting up Wi-Fi and 3G is easy on your smartphone, as you just need to go to your phone's settings and turn on the option for Wi-Fi. Enter the name of the network you will use and type the password. If you want to configure 3G mobile web, just head over to Settings and go to Wireless and Networks or Network and choose Mobile Network and turn Mobile on.
Setting up email on your smartphone is a very straightforward affair. In some cases you need to read your smartphone manual for instructions, but usually that's not necessary. All you need to do is go to Settings or your Mail, create a new account and select your mail provider. Enter your password and email address, and it should be ready.
Customization Tips: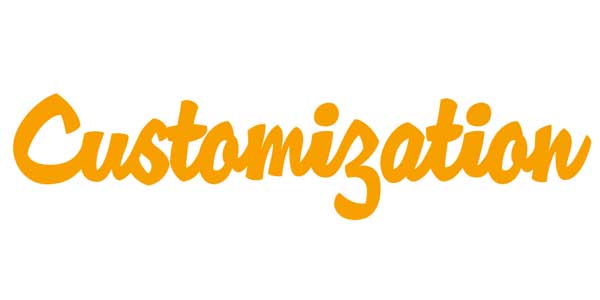 For many people the best thing about their smartphones is the level of customizability they provide, so you should make the most of it. To tweak your home screen, just move the app icons and use your images as backgrounds or wallpapers. If you want all your apps at the home screen, go to the apps menu, press your finger on the app icon you want, and drag it to the home screen. To know more visit mobimanage.com
Downloading Apps The Easy Way:
There are thousands of apps available you can download on your smartphone, and the simplest way to do it is to use your phone's built in purchasing and browsing app. There are many other downloaders available, but it is best to use the built-in ones as they are usually the easiest to use.
Photos And Other Features:
All smartphones today have powerful cameras that you can use to take impressive photos. Taking photos is easy and to share them you just tap the photo and choose where to share them, Facebook, Twitter or another social network. Of course smartphones are not just phones, as they are actually pocket sized computers. They can do more than just take and receive calls and take pictures, as they can do a lot of the things that you expect from desktop computers.
For instance, you can use the power of your smartphone to browse the Net using its browser, and you can also download mapping apps to find directions to wherever you plan to go. Smartphones also have productivity apps so you can edit and work on your documents. In addition, there are free apps you can download to shop online and even make video calls.
Accessories: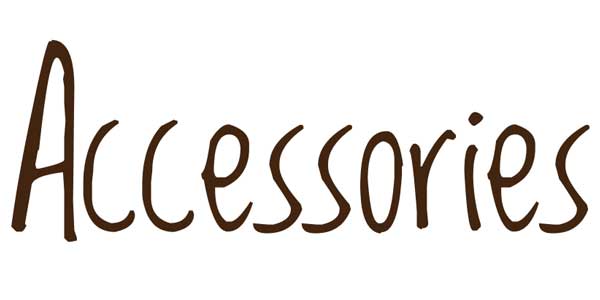 Not surprisingly, a great many accessories have emerged for smartphones, and you should use them to protect your phone from bumps and damages. It's also a good idea to use a screen protector since most smartphones use glass displays. As for the sound, you can download some apps to improve the sound, but the best option is to buy new headphones.
Conserving Battery Power:
A powerful smartphone uses a lot of resources and drains the battery quickly. Manufacturers are trying to develop new ways of extending battery life, but there are several things that you can do to extend its life. First of all you need to turn off your smartphone if you are not using it. If you are not using the device, make sure you don't have any GPS, Bluetooth or Wi-Fi on it, because that will drain the battery. In addition, you should not allow email address push notifications, and don't use 4G LTE if 3G will be enough.
You can also tweak the settings of your smartphone to conserve battery. You can for instance, lower the brightness settings and lower the volume when listening to the music, which is something you should be doing anyway. In addition, you can also adjust the settings so that the battery lasts longer. For instance you can avoid using animated wallpapers and widgets, and turning off vibrations will also conserve power.
Use Only Features You Need:
You don't need to give up video games or watching video to save battery, but you do need to change some of the default settings on your smartphone, as it is configured to use a lot of resources and power. Most people do not even bother to change the defaults, but doing so can save a lot of battery power. The two just noted, turning off vibration and push notifications, can go a long way towards extending the battery life. Push notifications might not seem like a lot, but it actually takes up a lot of power and can be annoying too.
In addition to those mentioned, you can also turn off location tracking, a feature that smartphones turn on by default but most users don't use or are even aware of. If you are not using your app for navigation purposes, then there is no reason for this option to be turned on.
Finally, check your smartphone settings and look for one specifically dedicated to batteries. There will usually be an option to lower the settings or conserve power. In fact there are settings on your smartphone that will tell you what aspect of the device is using up your battery. Just go to your settings and you will see that option available. Turn off the options you are not using and you will notice that your battery life will last longer.
The bottom line here is there are a lot of things that you can do with your smartphone, and tweaking some of those settings will allow you to get the most out of it.

About the Author:
Douglas Ralston is a technology professional who has worked in the tech industry for several years now. He is also an expert in tablet, mobile and computer applications designed for use on the Internet and other devices.