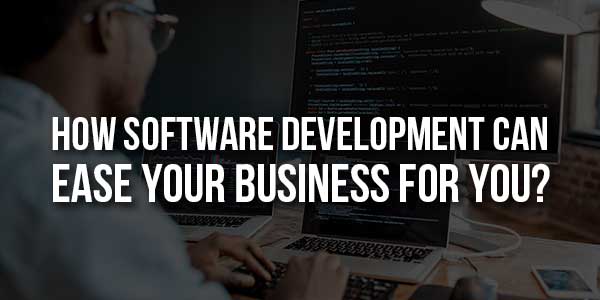 Software is becoming an indispensable part of the business world. There are several reasons for this situation, but one of them is that businesses have realized that software can help them save time and money. It can also make operations easier. You can get many benefits and a boom in your industry by getting professional software services for your business.
In this article, we will look at some ways software can help boost your business. So let us get started.
06 Ways Software Development Can Help You In Your Business:
Here are some fantastic ways through which software development can help you in your business operations:
1.) Make Operations Easier:
If you run your business the same way you've always done it, the probability of not getting as much out of it is high. When you apply software to analyze your operations, you can discover new efficiencies and make processes easier for your staff.
By automating operations, you can efficiently use your resources. You can also start using software to analyze your business and make decisions. The right software development services can help you make better decisions, like deciding when to schedule production, when to buy materials, etc.
2.) Save Money Through Automation:
Automation can help you save money whenever you have production and operations that can be repeated over. You can start by looking at your basic production processes like printing, manufacturing, or shipping your product.
By monitoring these processes with software, you can see what's happening in your business and whether you have any inefficiencies.
Perhaps, you are not turning out all the product you can or if there is a bottleneck in production. Automating these inefficiencies can give you the breathing room you need to focus on other parts of your business.
Automating can also help you create consistent, repeatable operations. It can be helpful if you are launching a new product or service.
3.) Improve Customer Experience:
Customer experiences can be a source of significant competitive advantage. If you can find a way to make your customer's experience with your business better than your competitors, you can have a competitive advantage.
When you use software for your operations, you can measure the impact, customer experiences have on your business. It can help you spot issues with processes. For example, if your service representatives are giving bad experiences to your customers, you can use software to measure their behaviour and see where the problem lies. If you have an issue with poor inventory control in your business, the software can help you spot it.
All this can help you improve the experience for your customers. One of the best ways to improve it for your customers is to ensure that the products and services they're receiving from you are timely and of high quality.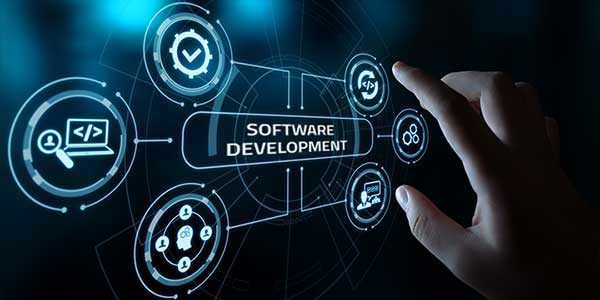 4.) Stay Ahead Of Trends And Learn New Things:
If you want to stay ahead of the competition, you can't do this without adding new elements to the business. You can't operate in the future by relying on the past. You have to take risks to jump into the future. If you operate in a siloed way, you might not be able to identify these new opportunities, or you might miss them because they're outside your industry.
By adding software to your business mix, you can identify opportunities outside your industry. By analyzing data and looking at trends, you can identify trends outside your industry that can help you grow your business.
You can also apply software to help you identify problems and opportunities in your operations. By identifying issues with your processes and finding opportunities for improvement, you can stay ahead of the competition and identify areas for growth.
5.) Software Helps You Stay Organized:
If you're trying to stay organized in your business, you might want to consider automating some of your operations. For example, if you're using a spreadsheet to track inventory, you can automate that process with software. The software can also help you stay organized by helping you share data and track projects and tasks.
By sharing data and tracking projects, you can help your team stay organized and make decisions based on the whole picture instead of relying on limited information.
It can also help you see all the data related to your projects, such as schedule and resource requirements. Also, the software can help you see all your team's work data, such as issues that need to be addressed or things that are taking up too much time.
6.) Software Helps You Establish Accountability:
There are many ways that you can use software to help you establish accountability. For example, you can use software to create a calendar that tracks your schedule, tasks, and deadlines. Another way is to set up notifications and alerts on your phone so that you know when something needs to be done.
There are also software tools that allow you to track progress and time spent on tasks or projects. All of these types of software can help you stay on track and keep track of what you need to do. You can also use software to keep track of expenses and expenses that have been authorized. When using software for this purpose, it's crucial to make sure that the app has security features so that it's not possible for your expenses to be improperly charged.
Conclusion:
The software can bring the idea of improvement in your business operations, saves time, get you better automation, and so on. The best companies get to the point where they can operate with software and reach a level of comfort with it. It is the key to success and is also the key to making your life as a business person easier.
So, don't hesitate to invest in professional software services, so you can make your business operations easier for you and your team. Also, to boost your business big time.