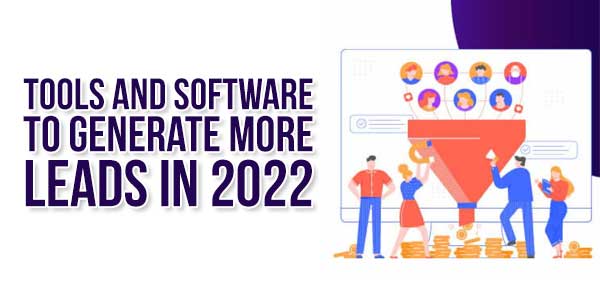 Lead generation entails much more than making a target audience click or visit your website. The entire process encompasses persuading a target consumer base to buy your company's products and services. You can use the target information you gather to design effective marketing communication. Although it sounds artless, it is challenging to accomplish this fete without the right software and tools to generate leads.
Today's article analyzes the top lead generation software and tools you can use in 2022. So, keep on reading.
ActiveCampaign:
If you want to boost your client experiences, there is no better way to achieve this objective than using the ActiveCampaign, an email automation tool. By a mile, it is the best email automation tool in the industry as it contains top-class features for increasing lead generation. This tool has landing pages, live chat, and other essential elements to increase your leads. What's more, it is user-friendly.
SlickText:
SlickText offers companies a cost-effective and feature-rich text marketing service for mass text messaging and SMS marketing. The service's unique and ground-breaking platform and dependable customer service give you the tools and knowledge to execute successful communication strategies and mobile marketing. This software has an intuitive user interface, is easy to use, and has responsive customer service.
BuzzStream:
BuzzStream lets you find the right influencers and run successful marketing campaigns. It suits sales and other kinds of outreach. It comes with a PR feature that helps you prepare pitches and press links. Additionally, it includes additional features that let you market content and organize your link-building campaigns. BuzzStream needs to be your go-to lead generation solution if you plan to run a large-scale outreach campaign.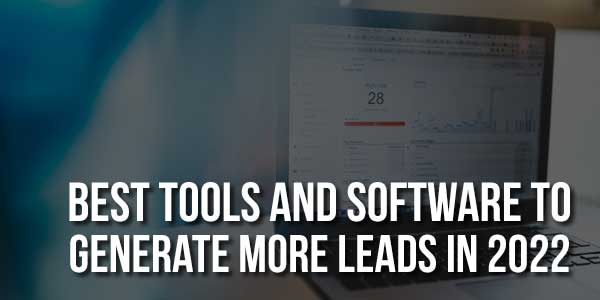 Unbounce:
This tool is perfect for creating a landing page to help you increase leads, customers, and sales. It fits different industries, including e-commerce, agencies, and software as a service (SaaS). The best thing about this tool is that it caters to social ads, email marketing campaigns, and pay-per-click (PPC). Thanks to Unbounce, you can customize a sales page with the pre-designed template via the inbuilt drag-and-drop feature or create from scratch. The tool's fundamental abilities include creating accelerated mobile pages, duplicate landing pages, adding CSS, HTML, and JavaScript to all web pages, innovative traffic tools for categorizing clients depending on their interests, publishing landing pages to WordPress, and domain, or custom URL, etc.
Semrush:
If you are searching for an SEO tool to help you boost your site's organic search traffic or rank high on search engines, Semrush needs to be your solution. Remember that increased organic search traffic translates to more qualified leads. This tool helps you accomplish a lot more. For instance, you can use its domain search to run an SEO audit on your domain or even your competitor's. The report you get comprises valuable insights, including detailed analytics, traffic estimates, new keywords, domain authority score, and more.
Hunter:
With Hunter, you have a professional email marketing tool for supercharging your outreach campaigns. The tool eliminates all the guesswork from cold emailing for outreach and sales campaigns by letting you validate emails and amass contact information. Using Hunter allows you to find a wide array of email addresses linked to organizations so that you can quickly personalize and contact your outreach emails. Thanks to this lead generation tool, you no longer have to start your marketing emails with 'hey there.' Instead, you can forego this process and get direct contacts within businesses to contact.
Why Use Lead Generation Software And Tools?
If you opt for manual lead generation over automated ones, your business might be wasting time, energy, and resources. The best thing about lead generation software is that it lets you lure prospects to your website and maybe convert them into loyal consumers. It also eliminates the inconveniences caused by manual data entry for sale leads and lets you work on other aspects of your business promotion.
Closing Thoughts:
The software and tools mentioned above come in handy in making your list pop with verified leads. As a result, conversions and sales will start to rise. These lead generation tools act as a bridge between your salesforce' efficiency and marketing communication. Thanks to the tools, you can increase your lead list affordably, in a simple way, and without excessive issues.