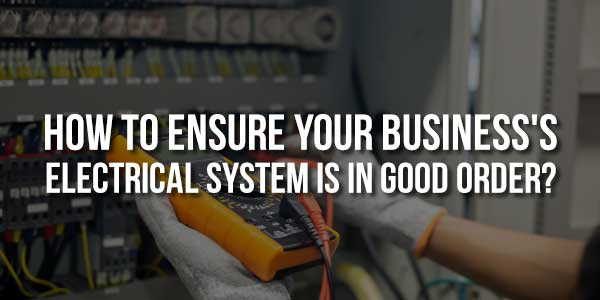 If you've been experiencing flickering lights at your business, it's time to take action. This could signify that your electrical system is in bad shape and needs to be repaired or replaced. It's important to take care of this issue as soon as possible before it leads to bigger problems down the road.
Check Your Wiring System:
The first thing you should do if you're experiencing flickering lights is to check your wiring system. If your business has old or outdated wiring, it could be the cause of the problem. You'll need to have an electrical contractor come in and look at your system to see if it needs to be updated.
Loose wiring can be a fire hazard that manifests as flickering lights, so this is not something you should ignore. The sooner you take care of any loose or faulty wiring, the safer it is for your business.
Update Your Lightbulbs:
Another potential cause of flickering lights is old or damaged light bulbs. If you have any burnt-out bulbs, replace them as soon as possible. You may also want to consider upgrading to LED bulbs, which are more energy-efficient and long-lasting than traditional incandescent bulbs.
LEDs can also help reduce the amount of flickering since they don't produce as much heat as other types of bulbs.
Check For Loose Connections:
Another potential cause of flickering lights is loose connections. This can happen over time, as wires start to loosen and come disconnected. This is an easy issue to fix, but it's important to have an electrician do it so that everything is properly reconnected and safe.
Be sure to check all of the fixtures in your business, and tighten or replace any that are loose or broken.
Check For Power Surges
Power surges result from a sudden increase in electrical current and can cause flickering lights. These surges can damage your electrical system, so it's important to have them fixed as soon as possible. An electrician will be able to identify the cause of the power surge and take steps to prevent it from happening again in the future.
You may want to invest in surge protection for your business to help protect your electrical system from damage.
Ultimately, flickering lights can be a nuisance, but they can also be a sign of a serious problem with your electrical system. If you've been experiencing flickering lights, check your wiring, light bulbs, and connections.