The two main aspects of starting up and successfully running a business is customer acquisition and customer retention. Customer acquisition is a process of acquiring new customers either free or paid to your platform or service, this can include a subscription model or recurring purchase model.
Customer acquisition can be done through aggressive marketing, cold calls, and word of mouth. Customer retention is a process of retaining the customers and developing deep and long relationships with your current customers where the customers become repeat customers by using your product or your platform.
Increasing Competition:
Customer retention is as hard as customer acquisition because of increasing competition in the marketplace. The competition can be in various forms for example a small company can innovate better and provide a better price to performance compared to your product or a bigger company could undercut you by providing a similar service at a lower cost. Therefore, customer retention is a pain point for management and the board of directors. Many MBA schools have a dedicated subject on customer retention and satisfaction such as the importance of customer retention.
Adequate Customer Service:
The most important aspect of a successful business is adequate customer service. A happy customer is easier to retain, companies are urged to work at the grassroots level and listen to their customer's issues and problems. Jeff Bezos the founder of Amazon has emphasized that Amazon has been built on excellent customer service. He or just all small businesses focus on solving one problem at a time thereby making it more efficient along the way. Businesses should conduct surveys and feedback from their customers. These surveys can be targeted as feedback for a product or feedback for customer service.
A rating system provided to the customers to rate their customer service agents goes a long way in enhancing the customer service experience of the company. Customers, in general, are attracted to a pictorial way of representation of information, companies can design advertisements and target the customers with appropriate pictorial representation. Having an attractive business card is crucial to introduce the business to the customer, it also helps in retaining the customer. There are numerous freelancers and full-time business card design companies who customize business cards to your needs. As it is commonly said, the first impression is the best impression. Having an impactful business card developed by a qualified best business card design company can go a long way in customer acquisition and customer retention.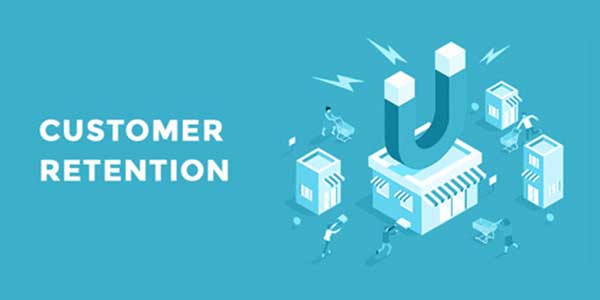 Retention Of Customers:
It is important that the company has to stay on the customer's radar to retain the customer. Companies target special promotions or offer for their most loyal customers because customers expect a reward for loyalty and appreciate and support such businesses which reward them handsomely for being a loyal customer. There are different kinds of loyalty programs, the most effective of the loyalty programs are offering cash rebates for continued patronage and support. Businesses trying to be successful should incorporate a rewarding loyalty program in order to succeed in this cutthroat competitive environment.
Major brands have their own loyalty program which offers rewards and incentives for repeat customers and other companies have subscribed to a loyalty service provider. These service providers curate a list of gift cards or coupons and reward the customers of their clients in a manner of their choosing by providing numerous options for the customer therefore companies can subscribe to a loyalty partner to retain their customers. Rewarding their most marketable customer is extremely important to build a long-lasting relationship and customer attention.
Value Customization:
People in general and customers in particular value customization and appreciate the effort that has gone through in the due process. Companies can participate in important events like birthdays or anniversaries of their customers by sending them a thank you card or a coupon code or a voucher to be used at the store. Customers instantly recognize the effort and reward the company through brand loyalty. Building brand loyalty is an extremely tedious process and it is the most important process in customer retention. These acts are the hottest talking point in a social gathering where the recipient of these customized gifts triggers a word of mouth epidemic thereby providing free marketing for a thoughtful company.

Customer Satisfaction:
Under promising and over-delivering is an important principle when it comes to customer satisfaction and customer retention. Companies vanish within a few years if they do not deliver on the promises made to their customers. Successful companies and businesses have always put a client's first initiative to move the earth in order to satisfy the expectations of their customers. Clients also like to be surprised at times, businesses can surprise their customer by delivering the product ahead of time or ahead of schedule. Sticking to the promises and executing them flawlessly will reward the company in the long run.
Customer lifetime value is the total revenue that a particular customer will bring into the firm throughout the lifetime of the company therefore it is important that the company estimate this customer lifetime value and build their marketing budget around this particular number. It is important to spend judiciously on the marketing budget which has to be below the sum of accumulative customer total value. Increasing the customer lifetime value has to be the primary goal and concern of any successful business. Various strategies and tactics can be used to increase this number. Therefore, appropriate modeling of the situation and mathematically estimating the customer lifetime value is critical for customer retention.
Conclusion:
Having a positive attitude and a curiosity of learning and correcting the mistakes as early as possible in the product life cycle is the key to customer retention come on in addition to the strategies mentioned about personalized customer service, a sharp and concise business card or posters can go a long way in acquiring and retaining the customers. It is important to hire a qualified business card design company with a diverse portfolio to design and develop marketing materials.
Having a robust channel to hear about customer grievances and feedback is the first step in a successful customer experience therefore businesses have to invest heavily in bringing this platform up and running to serve and retain their customers, this platform can be a website or a mobile app or a postal address where customers can reach out to the company.
Customers truly appreciate the time and effort that the business spends on them and reward them with weather loyalty therefore it is extremely important that businesses follow these suggestions to enhance their customer experience and thereby retain customers whilst growing at a steady pace.