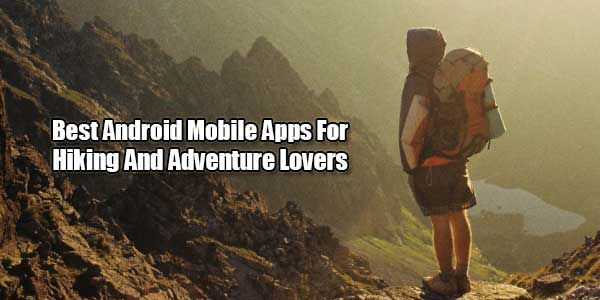 Look at the life today and we would all agree that often it turns quite monotonous due to the hectic schedule which makes it quite challenging to sail through the day. This is why the best way to deal with it is to give yourself a break every now and then. In that case what can be better than hiking in the woods or a camping trip to find some solace? So get your shoes on and be set for an adventure.
The search has been going on since long for the app stores to get hands on the hiking aids, camping help and adventure apps. Thus if you are keen to step out into the wild leaving your modern comfort behind, just ensure that you first install these apps, however don't forget your smartphone.
Here are the must-have mobile apps to download:
1.) All Trails – Hiking & Biking: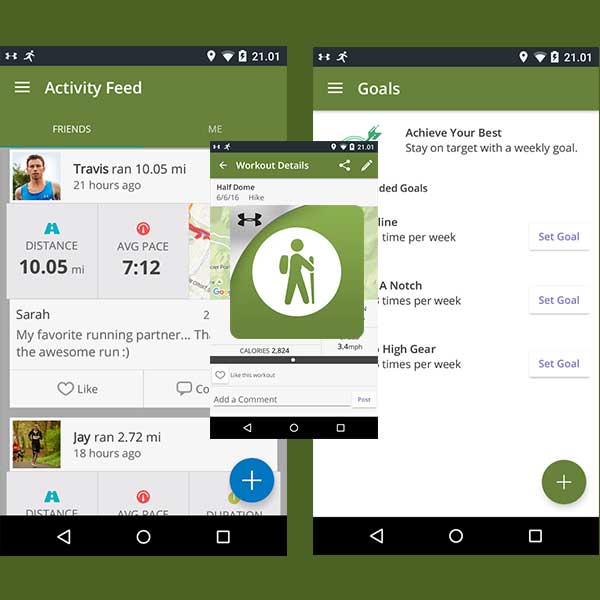 It's the best app out there for outdoor person and is designed for iPhone and all Android based devices. It guides you where to go, records the time you took, elevation and speed. It's easy to build custom maps on it and then download it on your phone.
Features:
Great collection of around 50,000 trails across North America
Perfect for hike and mountain bike ride.
Verify trek length, its rating and the difficulty level.
Works as GPS tracker.
Constructive way to connect with your people.
Almost 5 million downloads.
Pro version is available for $29.99 per year.
Link: Android
2.) Map My Hike:

Map My Hike is a fitness tracking app best for built-in GPS of your mobile device, helpful in keeping track of the fitness activities. There are around 70 million routes from which it's easy to pick up whichever is liked by you. It enables you know where you are heading as well you can see where you have already been. Enter different workout plans manually as well as it allows you to import data from the 3rd party devices.
Features:
Track workouts, running, walking and hiking activities
Calorie Counter
Gear Tracker
Records workouts for more than 600 activities
Synchronize data with Google Fit
5-10 million downloads
Link: Android
3.) My Trails: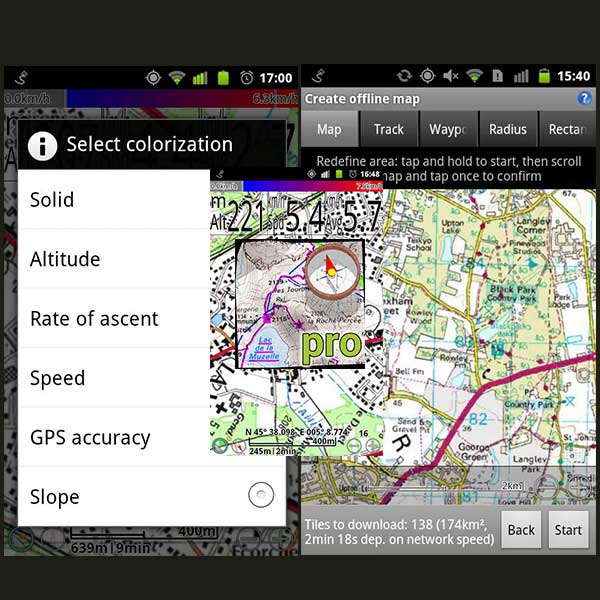 This app is related to trail maps be it cycling, running, trekking or walking. It's easy sharing your trail maps with whomever you desire. There is an entire trail database where information can be shared by the members.
My Trails app allows you draw or upload trails in TCX, KML, GPX or FIT format. Keeping list of your much-loved trails is also way easier while interactive maps are helpful in clicking as well as viewing distance and elevation in real time. At the same time sharing trails via your email, Facebook, Twitter or Google+ account is possible.
Features:
Hiking, Cycling, Riding, Running and Skiing
Hardware accelerated map drawing facilitates even display
Free of cost online maps available
Full Tablet Support
Gesture support
5-10 million downloads
Link: Android
4.) Alpine Quest GPS Hiking:

This works as just the best app for almost all outdoor activities as well as sports. It comprises of hiking, trailing, running, sailing, hunting, geocaching as well as off-road navigation. Not only you get to access but also store locally wide-ranging topographic maps available even at the time when you are out of coverage area. As you get to use GPS and magnetic sensor of your phone, there is no chance of you getting lost because your location can be easily traced.
It allows you to save and retrieve landmarks as well as you get to share them with whomsoever you want.
Features:
Online topographical maps available even when out of coverage area
Sailing, trailing, geocaching available together with running and hiking
Bolsters on-board file based maps
10-50k downloads
Costs $8 approximately
Link: Android
5.) Komoot – Hike And Bike GPS Maps:

Exploring great outdoor activities at one dashboard is a lot easier with Komoot. This works best for cycling and mountain biking enthusiasts. Komoot offers voice recommendations regarding where to turn on the road and the distance you traveled.
Features:
Maps available offline
Turn-by-turn navigation system
Track as well as share outdoor activities with your friends
International offline topographic maps
Available for Android Wear
1 to 5 million downloads
Link: Android
6.) Yonder:

Yonder works well for outdoor lovers who are keen on sharing experiences with other outdoor aficionados. It's easy sharing your experiences related to hiking, camping and biking. This works as a social media network for the ones who enjoy the great outdoors. Still, it's lot more than a social app.
Features:
Aimed at exploration
See experiences closer to you
View shared images
Search for what you should do
Link: Android
7.) Leafsnap:

It's an app that only works for iOS devices. This is a joint project between Columbia University, the University of Maryland and Smithsonian Institution. You just need to take a photo and the app will tell you what species of tree a leaf is from. It takes high-resolution photos of bark, fruits and flowers which is helpful in identification process.
Features:
Uses visual recognition technology
Helpful in indentifying what species of tree a leaf is from
Identifies leaves
Offers high resolution pictures of bark, fruit and flowers
Link: iOS
So these are the most prominent mobile apps available for hiking and adventure junkies. Try them out and don't forget to share your experiences.